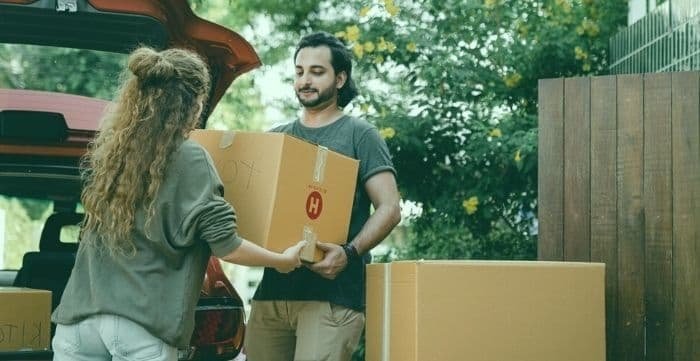 The last thing any homeowner wants to deal with is the sudden failure of an expensive appliance or home support system. Unfortunately, though, equipment failures happen, and it's difficult to predict when they will come up. Having a home warranty can make it easier to cover associated costs, no matter who lives in the home.
How Do Home Warranties Work?
There are many kinds of home warranty coverage, but they all follow the same general rules. Some plans only provide certain types of coverage, while others apply to all appliances and home support systems in the house.
No matter what level of coverage homeowners have, they'll follow similar steps to resolve problems with covered equipment:
The homeowner will call the warranty company when an appliance stops working.
The warranty company will call a repair service provider.
The repair service will call the homeowner to schedule an appointment.
The repair company will fix the problem or replace the equipment, and the home warranty company will pay for the repairs or new installation.
In most cases, the homeowner will pay only a reasonable trade service fee, which should be stipulated in the initial contract. Fees usually range from $75 to $100.
Coverage Types
Every home warranty is a little different. The most basic plans, for example, cover only kitchen appliances such as refrigerators, ovens, and dishwashers.
Comprehensive home warranties fall at the other end of the spectrum. They often include coverage for everything from heating and cooling systems to the home's plumbing and electrical lines.
There are also different levels of coverage for appliances and home support systems, making it easy for homeowners to personalize their plans. Customers can add extra appliances such as washing machines and dryers, increase the limits for their replacement coverage, and more.
It's relevant to note here that not all home systems are covered by comprehensive home warranties. Most plans do not include coverage for:
Outdoor systems like sprinklers
Spas and pools
Permits
Haul-aways
Appliances or systems with pre-existing damage
It's always best to ask the warranty provider for details and read through all exclusions noted in the policy before signing on the dotted line. Policyholders may also find that their claims are denied if they do not provide proper maintenance, including a professional installation, to the covered appliances and home support systems. Code violations can also void home warranties.
The Benefits of Home Warranties
Now that homeowners have an idea of what home warranties are, how they work, and what they cover, it's time to get to the fun stuff. Here are just a few of the most frequently cited benefits of taking out a home warranty:
Simplify Home Maintenance
Homeowners without home warranties have to jump through endless hopes to fix problems with household appliances and systems. If a refrigerator stops keeping their veggies cool, for instance, they'll have to go about finding a qualified repair technician, scheduling an inspection, and paying for repairs or a replacement out of pocket. Home warranty companies simplify the whole process.
When homeowners have warranties, they know exactly what to do and who to call when something goes wrong. For those with comprehensive coverage, the process of keeping the home well-maintained is incredibly easy. Whenever anything goes awry with any of the household's essential systems or appliances, the homeowner just needs to call the warranty company to inform them of the problem, and they'll take care of all the rest.
Budget Easily for Repairs
No matter how well homeowners maintain their appliances and essential support systems, there will come a time when something goes wrong. Some homeowners rely on emergency funds to cover expenses like equipment repairs and appliance replacements, but that creates a whole new headache. Buying new appliances can be surprisingly expensive.
It can be hard to determine how much families need to set aside for service calls and new equipment since prices are always changing. Plus, not every family has it in the budget to maintain an extensive emergency fund. Those that haven't managed to put aside enough to cover essential repairs will find themselves going into debt just to keep the household running.
When homeowners sign up for home warranty programs, they'll know exactly how much they have to pay every month to keep everything working as intended. The contract will stipulate a monthly cost, which can be as low as $19 per month, and the customer simply needs to make payments on time. There won't be any unpleasant surprises.
Ability to Customize Plans
Home warranty companies offer a wide range of coverage options, so there's never any need to pay for protection that homeowners don't want. For most families, it makes sense to take out comprehensive coverage that will pay for plumbing, electrical, and HVAC repairs. However, those who are working on a tight budget can also take out warranties that cover only the most essential appliances.
Increased Peace of Mind
It's not even possible to put a price tag on the peace of mind that comes with taking out a home warranty. Instead of worrying about what could go wrong and how the family will pay for expensive repairs, homeowners can relax and enjoy their time at home. They'll have the peace of mind of knowing that if anything goes wrong, help is just a simple phone call away.
Improve Prospects for Sales or Rentals
Planning to sell eventually? Having a home warranty can improve sellers' prospects when it comes to finding qualified buyers. When buyers see that a property has been protected by a home warranty, they'll know that there aren't any unpleasant surprises lying in wait.
Many landlords take out home warranties, as well, which can help them attract prospective tenants. While the landlord will still be responsible for making repairs, the tenants can benefit from the peace of mind of knowing that they'll be completed quickly and efficiently.
Bottom Line
Some homeowners assume that property insurance coverage is enough to protect them from financial disasters. In fact, homeowner's insurance does not cover things like routine repairs and replacements. Anyone who wants to simplify the family's budget and home maintenance plan should reach out to a home warranty company as soon as possible to discuss options.