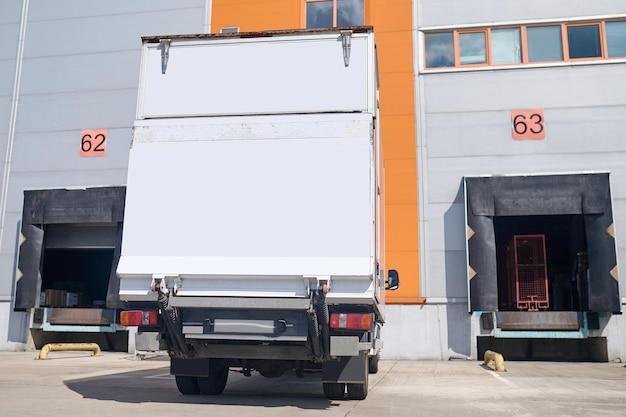 Is clutter overtaking every inch of your home? Are you moving and having more furniture than you initially thought? Do you find yourself struggling to find room for your possessions? Be stress-free because there is an answer to your storage struggles – enter mobile self storage.
What is Mobile Self Storage?
The convenience of mobile self storage has made it increasingly popular. It's an easy-to-manage service that lets you lease a portable storage unit. This unit will then be delivered right to your doorstep, which you will use to pack and load your belongings by yourself. Hence the name "self-storage". Once you are done with everything, the company will collect the unit and keep it in a secure warehouse until you need it again.
The process of getting a handy self storage unit is simple. Before starting, you will need to consider what size unit you need. This will obviously be founded on the number and size of belongings you want to hold.

Sizes typically range from 10 feet to 30 feet long (also customizable), and various choices are available. These include climate-controlled units, storage containers, and even mobile office containers. Next, you'll have to set a reasonable date for the unit's delivery to your desired location.
Once the self storage unit is delivered, you can take your time to pack and organize your belongings before scheduling a pickup with the storage company. After you're finished, give the company a call to arrange for them to pick up the unit. The storage company will then securely store the unit in their warehouse until you require it again.
In What Situations Would Someone Require Mobile Self Storage?
Moving house: Moving can be a stressful and chaotic time, significantly if you're downsizing or trying to sell your current home. Opting for mobile self storage simplifies the moving process, as you'll have extra space to keep your excess belongings safe without the added stress of clutter.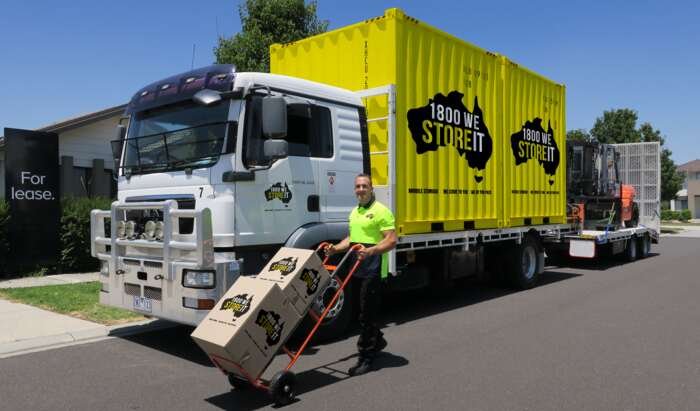 Home renovations: If you plan on renovating your home, you may need to clear out rooms to make space for contractors. Mobile self storage can provide a temporary home for your belongings until the renovations are complete.
Business inventory: If you own a small business, you may need more space to store excess inventory or equipment. Mobile self storage can provide a secure and climate-controlled environment for your business assets.
Seasonal items: If you have seasonal items like holiday decorations or sporting equipment, mobile self storage can provide a convenient place to store them when not in use.
Downsizing: If you're downsizing your home, you may need more space to keep all your belongings. Mobile self storage can provide a safe and secure place to store excess items until you're ready to part with them.
Cluttered home: We've mentioned this before, but clutter deserves its own section too! With mobile self storage, you can declutter and reclaim your space with ease. Store away items you rarely use with mobile self storage units that meet your needs, and say goodbye to excess stuff and hello to a refreshed living space.
Emergency situations: In the event of an unprecedented emergency, such as a flood or fire, mobile self storage can offer a safe space to store your belongings until your home is habitable again.
The Many Benefits of Mobile Self Storage
Convenience – With mobile self storage, you don't have to worry about leasing a truck or driving to a storage facility. The storage unit is delivered right to your doorstep, making loading and unloading your belongings easy.
Cost – Mobile self storage can be more affordable than traditional self storage, particularly if you don't need to access your belongings frequently.
Flexibility – With mobile self storage, you can choose the size of the unit that best suits your needs, and you can keep it for a long time or as little as you want.
Security – These units are constructed using top-notch materials and mark dependable locks. From valuable keepsakes to bulky household items, your belongings will remain snug and secure until you're ready to retrieve them.
Accessibility – Most mobile self storage companies offer online portals that allow you to organize and manage your account and access your belongings whenever needed.
Versatility – Mobile self storage units can be used for various purposes, from storing seasonal items like holiday decorations to moving house to storing excess business inventory.
Peace of Mind – Picture this: your most prized possessions, kept in a secure and temperature-regulated warehouse, allowing you to relax and enjoy life without any worries or anxiety.
Conclusion
In conclusion, renting a mobile self storage will be your next best investment. It is flexible, affordable, and the ultimate storage solution for anyone needing extra space. Whether you're moving, decluttering, or just need a secure place for your seasonal items, mobile self storage has you covered. The benefits are numerous–from unbeatable convenience to cost-effectiveness and top-notch security.