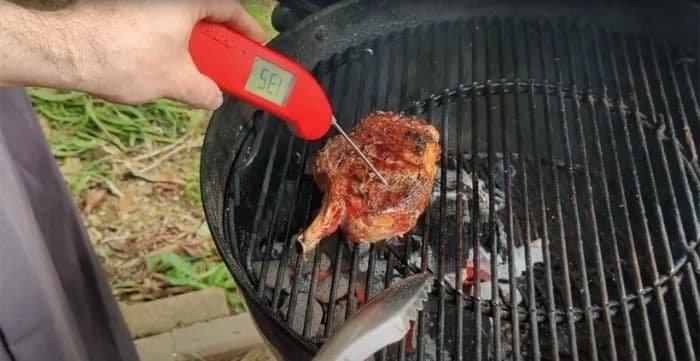 Smokers and grills are important for any cookout, but sometimes people tend to forget that the accessories are just as important.
Investing in the right ones can not only make your life a lot simpler, but it can also help you make some incredible, high-quality, and mouth-watering dishes.
When you do take the plunge and decide to purchase grill and smoker accessories, you'll realize that investing in these was something that you should have done a long time ago.
Do We Really Need Grill and Smoker Accessories?
The simple answer—yes!
Aside from the undeniable impact they have on the quality of your food, the right accessories (embed link) also have a number of other benefits that you may or may not be aware of.
These accessories aren't just created to help you whip up incredible dishes, they're also ideal to cut down on cleaning time and also create a safer environment when you're grilling.
As anyone who has hosted a cookout or even been to one will attest, there are inherent risks involved in the process due to the temperature and the nature of the materials used like coal and flammable materials.
This makes investing in the right accessories a necessity at any cookout—whether you're a pro or a beginner.
Essential Meat Smoker Accessories You Need to Own
This should be at the top of your list if you're throwing a backyard party with a lot of grilled meat.
A seasoned professional will tell you that grilling without a meat thermometer can be tricky.
Sometimes people take into account the time the meat has been laid out on the grill and some depend on the touch and feel of the meat itself to determine if it's cooked. Unfortunately, this isn't as accurate as using a meat thermometer and can lead to some undesirable results.
A meat thermometer can help you get the right temperature every time, making for a juicy, succulent, and tender piece of meaty deliciousness.
The goal of any cookout is to prepare the best-tasting meat, but anyone who has tended to a grill will tell you that the chances of getting burned by a few drops of oil splattering on your hands are exponentially high.
This is why a pair of heat-resistant gloves can help you stay safe while you're conquering the grill.
The right pair of gloves can not only help you stay protected but you can also do several other things, including handling hot charcoal and even turning the meat on your grill without a separate utensil.
Meat injectors can make a significant difference in the way you cook and add flavour to your meat.
Typically, most people use dry rubs, marinades, sauces, and several other additions to elevate the flavour of the meat. While this is a tried and tested method and works great most of the time, it takes a long time for the seasoning to infuse with the meat, leaving you to wait for hours to taste that prime rib.
A meat injector is the perfect solution to this problem, especially if you're cooking large pieces of meat where it's difficult to get the flavour of the seasoning into the center of the meat.
With a meat injector, you can inject the seasoning right into the meat—and you're ready to hit the grill.
If you're thinking of something similar to a regular mop that cleans your floors—you're not far off. A sauce mop is a smaller version and instead of cleaning, it helps you add mountains of flavour.
A necessity for any cookout, a sauce mop is ideal for large cuts of meat that need to be constantly smothered in sauce. It covers a lot of ground and helps you infuse a lot of flavour in very little time.
Your collection of grill and smoker accessories is not complete without flavoured wood pellets.
Nothing enhances the flavour of meat quite like some flavoured wood pellets. From hickory to peach, the right wood pellets can add a layer of flavour when paired with the right cut of meat.
Aside from adding a unique flavour, wood pellets are also ideal to regulate the temperature in your grill or smoker, which is essential for a perfectly grilled piece of meat.
Wood pellets also help to accelerate the cooking process, as they heat the grill or smoker faster and maintain the temperature for longer, saving you a lot of time.
Get The Best Meat Smoker Accessories for Your Next Cookout
Everyone loves a good backyard cookout with a table full of succulent grilled meat and dishes.
From nailing the right temperature to getting as much flavour infused into the meat as possible, there are many things you can do to take your grilling game to the next level.
Fortunately, there is an array of grill and smoker accessories that can make it easier for you to get the job done.
It's time to ramp up your grilling game and make these meat smoker accessories a part of your next summer cookout and impress all your friends and family.