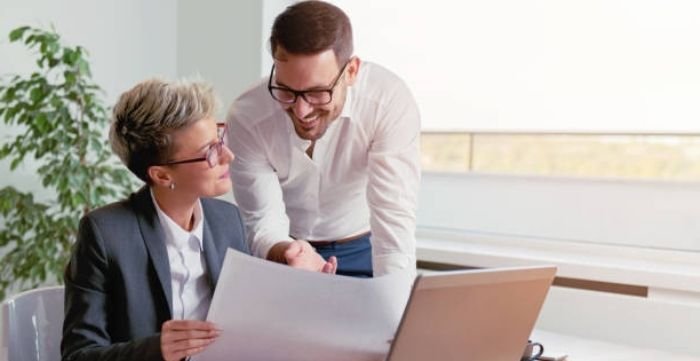 One of the most significant decisions you will make is where your business will be located? Understanding the attributes to search for in a possible facility is essential to finding the ideal site. Analysing your neighborhood, reading about prospective consumer demographics, and evaluating where competitors are located are all critical components of locating and selecting the best site.
Before site selection, you should think about your needs as a business owner. Here in this article, we will discuss choosing the best business location.
1. Demographics
Evaluate your target audience's demographics and where they live. Examine many demographic factors of your local area, particularly in the area of your target site. If you run a business that relies on foot traffic, you want to be as close as possible to where your target audience congregates.
2. Competition
Evaluate where your competitors are located. You don't want to live next door to or across the street from a competitor. You can choose a business location that permits you to develop your base by understanding where your competitors are. It can also help you compare the demand for your product or service to that of other businesses.
3. Building Structure
Of course, it's not only about the land when it comes to locating the perfect business site; it's also about what's on the property. Choose a place that you and your staff will enjoy. Consider it from the point of view of a possible client or customer. You'll need a place with the right structure for your company and your clients or consumers.
4. Check the Budget
Of course, selecting a location that works within your company's budget will be one of your top objectives. When it comes to money, though, that isn't the only thing to consider. Aside from the purchase price or monthly rent, there are often other location-specific expenditures to consider. Taxes, renovations, utility upgrades, minimum wage regulations, and economic incentives are all hidden costs that must be considered in almost every area.
5. Zoning
Look up zoning maps for your city or town. This allows you to determine what kind of business operations are permitted in your location. If you own a retail store or a restaurant, knowing how close you are to commercial zoning is crucial. Because of nearby residential zoning, you may have direct access to foot traffic in your neighborhood.
6. Think About Recruiting Efforts
If you plan to hire employees and managers, make sure your firm is located in an area with easy access to public transit or where potential employees will be interested. Because finding high-quality personnel is critical to your company's success, design your workspace around where your employees like to work.
7. Front Location
A good front location can make a big difference in the success of your business. In comparison to the other places, a shops located towards the front of the building has the best visibility and generates the most foot traffic. Customers frequently select the restaurant that is immediately adjacent to them. Customers are less likely to visit your cafe if it is not easily visible or requires them to take a detour.
8. Accessibility and Parking
Determine how convenient the location will be to all customers, including visitors, staff, and suppliers. How simple is it for automobiles to get in and out of your parking lot if it's on a busy street? Is it possible for individuals with impairments to use the facility? The restaurant's connectivity, as well as the parking space available nearby, is a crucial feature of the location that should not be overlooked.  T he availability of parking is also critical to the location's success. Customers will just go to another restaurant where they can park conveniently if yours does not have an allocated place to park.'
9. Size
During the restaurant site selection process, the size of the location is an important consideration to address. The eating area is not the only factor to consider when determining the size of a restaurant. All of the cooking equipment should be able to fit on the site. Large areas are required for walk-in freezers, cooking stations, and other similar items. You can choose the size of the seating space, bar, and other amenities based on your concept. Because of the limited and narrow dining space, a constrained space to accommodate more people often has the opposite effect and pushes consumers away.
10. Upper Floor or Rooftop Location
Upper-floor areas should usually be avoided when choosing a restaurant location. Customers have a tough time getting to the top-floor restaurant because of the lack of visibility on the rooftop. If you don't have any other option, be sure the building has an elevator.
Consumers love rooftop restaurants, but they come with their own set of problems. The rooftop restaurant cannot have a kitchen on the top floor in order to obtain a trade license. As a result, you'll need another level to set up the kitchen. This can be a problem because you'll require a large number of employees to send food to the rooftop.