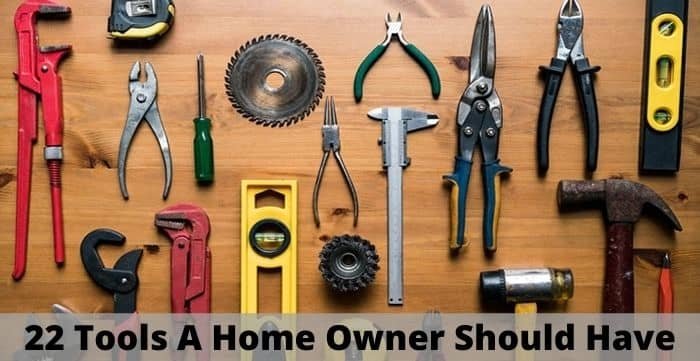 Bang! Now what was the sound?
Oh gosh! The water pipe has busted again. To fix it you have to call a handy man and that is hugely expensive! Or do you call one of the best home warranty companies to have them call a contractor to fix it for you?
Yes, this is a common scenario of all home owners who don't have the tools that helps to deal the emergency situations like fixing pipe, backyard fence, the lawn etc. To help all those new and old home owners this article is all about must have tools for home owners especially the electric tools.
What are we waiting for, let's start digging and drilling. Must have power tools we use at home – the basic ones.
When you get your own home, you will feel two types of emotions – one is happy and the other one is tension. The tension is for dealing the home maintenance problem and man! I am telling you it isn't easy task.
To maintain a home you have to ensure money or skill of using different tools. Because there are no assurances when will you have to go for fixing or call a handyman? If I owned the electric tools for backyard and garden, this huge amount should have been saved.
22 Tools A Home Owner Should Have
Here are list of some essential tools that you need to keep in your toolbox to repair your problems. So start memorizing the tool names as I will ask you at the end. Just kidding!
1. Measuring tape: This tape is a must tool in your tool box. In every fixing and making task, you have to measure every inch and every centimeter of the product.
2. Screwdrivers: This tool is a handy tool and you can use it for any purpose. The electric one is quicker and smarter to use.
3. Hammer: With this tool you can pound nails, break walls or rocks, check the pipe by banging on them etc. it is an essential tool.
4. Pliers: To get rid of the unwanted nails or screws or broken objects you have to use a pliers. Keep a set of pilers to get different size.
5. Plunger: To fix any water blockage in your home there is no comparison with this tool.
6. Step stool: It is not always possible to work up on the wall to drill the nail or fixing bulbs using a chair. Grab a step stool to do the tasks properly and safely.
7. Wrenches: For repairing and assembling you have to deal with bolts and nuts. You will need a wrench set to play with all these screws, nuts and bolts.
8. Level: To install different cabinets especially the hanging ones, you have to own the level tool. It is quiet fun to handle.
9. Scraper: To remove old or damaged wall coverings, peeling surfaces, scraping paint – you will need a scraper.
10. Flashlights: To work in a dark corner you will need light. Keep a flashlight that will give you service for long time.
11. Versatile knife: Keep a utility knife to make a quick cut instantly. You can cut plastic, pipe with this knife with ease.
12. Screws and nails: Pick sets of nails and screws to make different flooring jobs, household projects.
13. Square: You will need this tool to mark the measurements of the corner properly especially the angles. With the frame, the measurement comes just perfect.
14. Wire cutters: While fixing different objects, you may need to fix or cut wires. Use wire cutters for such projects.
15. Nail finder: When you are renovating your smart home, this tool will come in hand. Because it will help you to find old nails or screws from the wall or doors.
16. Cordless drill: This power tool is a versatile one. You can use it for any purpose you want like making hole, driving screws etc. for the cordless feature, you can use it for outdoor projects easily.
17. Extension cord: For home project or any electrical solutions, you have to use an electrical extension cord.
18. Hacksaw: Sometimes you may need to cut woods or pipes or plastics emergency. Try this tool as it meets the requirement –perfectly.
19. Sander: To give a smooth finishing on the paint and the floor, this power tool promises a nice work. Reciprocating saw with pruning blades. This saw is a must have tool for keep the yard tree clean and in size. Don't get afraid of the look, it is quiet east handle.
20. Pressure washer: To keep your backyard and lawn clean, use this washer. You can use hot and cold water both in this washer to make the clean perfect.
21. Lawn vacuum: If you have tree in your backyard, you have to keep this vacuum in your list. Your lawn will stay clean from dead leaves.
22. Safety gear: While working on home improvement projects, cleaning garden or fixing backyards problems, you have to use safety gears like gloves, ear protection, and dust masks to stay protected.
FAQ:
Q1. Are battery-powered garden tools good?
Ans: Yes, of course they are good. The tools ensure clean and quiet usage process. All they need is proper care and enough battery power for long time run.
Q2. Are battery-powered lawn tools worth it?
Ans:  The battery powered tools are worth it as they comes with powerful features and last long enough to run. So one can invest on these tools without any hesitant.
Conclusion
Tools are essential things for a home owner. You don't know when, how, what will need fix in next five minutes or after five hours. If you have the tools in your hand, you can deal with the situation instantly. If you don't have the tools then start to collect the tools you need most and make yourself jack of all trades.