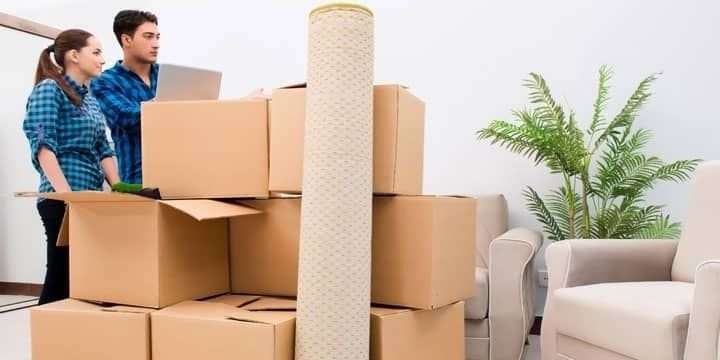 There's no doubt about it; moving home is one of the most exciting and one of the most stressful experiences in life; the list of things to do before the big day can seem endless. Planning ahead can make all the difference to the process so that things run more smoothly and you don't feel as frazzled throughout the stages of packing up and getting ready to begin life in your new home.
A solid checklist is one of your best friends when you're getting set to move house: use our seven-point to-do list below to make sure you cover all the important bases and can take relocation day in your stride.
Gather Documentation
Finding and collecting important documentation in good time will ensure there's no last-minute panic and also means you can hit the ground running when you get to your new home, in terms of registering at the doctors' clinic, etc.
As well as medical records, make a pack containing your household's identity documents, spare bank cards, and any other important paperwork and keep it safe, ready to grab on the day of the move.
Help Your Kids Prepare
If you've got children, moving home may be a tough time for them. To help ease things, make sure that their current school knows the situation (as well as the date beyond which they won't be attending), so that staff can provide additional support to your child if necessary.
Taking your kids to visit their new school at least once, if possible, is also a good idea to help them get an idea of what their new life will look like; the unknown, to kids (and the rest of us), can be the scariest thing of all, so creating some familiarity will help with the transition.
Don't forget to gather the contact details of any of your child's friends that they would like to stay in touch with, too.
Book a Moving Company
Enlisting the services of a moving company can save you an inordinate amount of time and stress. The staff has the necessary experience and skills to make the job of loading and unloading your furniture and other items effortless, which means that you can get on with all the other tasks that need to be taken care of on moving day. Have a look at Montway auto transport reviews to get an idea of the kind of services available, as well as prices.
It's advisable to book with your chosen moving company at your earliest possible convenience to ensure that they have availability on the date of your relocation.
Sort Out Utilities
Don't forget to let your utility companies know that you'll be moving and the date of the relocation. If you want to transfer your broadband service, for example, be sure to give your supplier plenty of notice so that the switch can be affected and you're ready to go as soon as you move into the new house.
If, however, when you arrive, there's no internet connection, you could turn your phone into a mobile wifi hotspot to get you through the first few days until your connection is up and running.
Plan for Your Pets
If you have pets, getting them signed up with a veterinary practice local to your new area in advance is a good idea – and will be one less job to do once you're in, unpacking, and generally getting settled.
You'll also need to think about how to move your pet from one property to another. If the distance between the houses is relatively short, then this may not be an issue. However, if you are relocating a long distance away, then you may want to consider moving your pet by plane or instructing a company that specializes in relocating pets.
Get Packing!
Before you begin the task of packing your things, it's a great idea to have a thorough sort out and declutter so that you don't end up lugging items unnecessarily from one house to another. Be ruthless, and anything that you no longer like or use and that has no sentimental value, either donate to charity, sell, or bin.
Once this is done and you begin packing, don't forget to clearly label each box so that you – or your removal company – will know where each container needs to go once you arrive at the new property. Use padding to protect fragile items or things that could get scratched: save on costs by using towels, clothing, and other fabric instead of buying special materials.
Get Ready for Moving Day
And finally, there are a few additional steps you can take to make the big day run as smoothly as possible. If the move will involve a lengthy car journey, then putting together activity packs for the kids is a great idea. As well as any handheld devices, add sticker books, magazines, and travel games to help keep them entertained.
Also, assemble snack bags for everyone. The day is likely to be hectic, and stopping to eat may be both tricky and impractical when everything's already been packed. As well as a selection of nutritious fare, be sure to put in some treats, too: after all, this is a momentous day!
Finally, make up an overnight bag for the household. As well as essentials such as toiletries, glasses, nightwear, contact lenses, etc., don't forget to pack the kids' special teddies – and a couple of plastic glasses to toast each other on your first night in your new home!