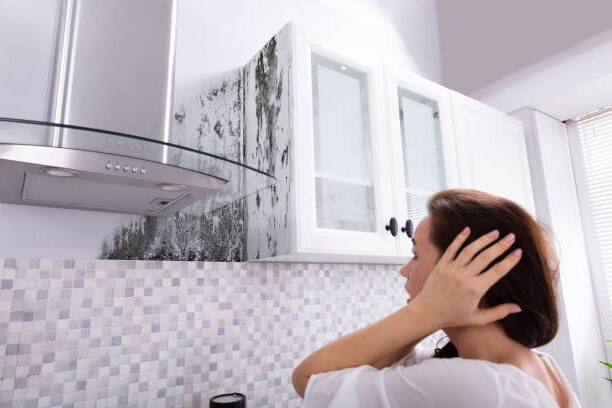 Mold growth in the kitchen can be a common issue for many homeowners, and it is crucial to address it promptly. Mold can quickly spread throughout the area and can pose a significant health risk to you and your family. If left unchecked, it can cause respiratory problems, allergic reactions, and other health issues. Prevention is the best approach to avoid mold growth in your kitchen.
Keeping the surfaces clean and dry, repairing any leaks or water damage, and maintaining proper ventilation can help prevent mold from taking hold. By taking these steps, you can ensure that your kitchen remains a healthy and safe place for you and your family to enjoy. If you suspect mold growth in your kitchen, immediately call a mold tester or a home inspector.
Let us discuss some important points about the mold now.
Does Opening Windows Diminish The Growth Of Mold?
Taking the necessary steps to prevent and reduce mold in your home is essential for protecting both yourself, as well as your property. Mold can not only damage many surfaces but also lead to serious health risks if left untreated.
It's important that homeowners take the time to understand what measures they should be taking in order to limit this fungus from becoming a problem around their space.
Beat the heat and household mold. With summer in full swing, you may be tempted to open a window thinking it'll help regulate your home temperature. Before making this move, discover which approaches are most effective for preventing embarrassing growths of mildew or fungus. Let's explore some ideas on how to keep your living space free from mold during long hot days.
Is Opening Windows a Beneficial Solution to Combating Mold?
To keep mold away, introducing a little fresh air is key. By simply opening your windows you can allow any extra moisture to escape and prevent it from settling on surfaces in the home that could otherwise become its breeding ground providing an inhospitable environment for future growth.
In order to boost air quality, opening windows may provide some respite. However, it is important to note that this method alone will not be sufficient in certain circumstances like when the exterior environment contains hazardous particles or if there are any leaks from a failing HVAC system.
The outdoor air is more than 60% saturated with humidity
Humidity can become a real burden on the home. If it's too moist outside, leaving your windows open won't be an effective solution instead you should look into methods to control humidity levels indoors. Read further for suggestions on how to tackle this problem.
It's raining outside
Even in inclement weather, you can protect your home from moisture build up by keeping windows and doors shut. With just a few simple steps, you'll ensure that the rain stays outside while preventing interior humidity levels from rising.
You are combating a treacherous mold infestation
Minor issues can usually be resolved without outside help, but if the problem is particularly serious then more drastic measures are necessary. Simply airing out a space won't make much of difference in this case it's time to reach out for professional assistance.
Combat mild mold growth with ventilation. Before inviting the fresh air in, determine if your situation is serious or manageable. If you're able to take on the challenge yourself, opt for low humidity settings outside this will aid moisture removal and improve indoor conditions swiftly.
Harness the Power of Fresh Air to Manage Mold Growth in Your Home
Although mold spores exist nearly everywhere, understanding the science behind why opening windows can help control its growth is still important. Mold is a fungus composed of microscopic particles that remain relatively harmless until given an environment with sufficient moisture and warmth to thrive in creating high humidity environments which often result from poor air circulation.
By allowing fresh air into your home via open windows you're actively reducing the chance for encouraging these molds to form while helping maintain healthy indoor air quality.
Be aware of the potential for spores causing problems in your household! When moisture is present, spores tend to take advantage and multiply resulting in potentially hazardous mold growth. Keep humidity levels low by properly ventilating all areas of your home, particularly those exposed to wetness on a regular basis.
Let in some fresh air. Opening windows can be a great way to reduce the moisture levels inside, especially if you open them when the humidity outside is below 60%. This helps draw out excess water from your home and makes it difficult for spores that could cause issues like mold or mildew to flourish.
In order to avoid moisture buildup and the dreaded resultant mold, it is essential that windows be opened in areas such as kitchens or bathrooms. When cooking with steam or taking a shower, your air conditioning can only do so much. We highly recommend the use of an air purifier for kitchen and bedrooms to get rid of mold and mildew.
Eliminating Moisture and Limiting Mold Growth Through Innovative Strategies
When the outdoor humidity is too high and you can't rely on your windows for relief, never fear! There are other options available to reduce mold-causing moisture levels in your home. Explore alternate solutions that ensure a comfortable living environment without compromising air quality or risking further exposure to allergens.
Keep your indoor air fresh and clean with the help of a dehumidifier and some house plants. These two methods are proven to be effective in combating high moisture levels for long term comfort within any home environment.
Upgrade your home's air-quality and decrease humidity levels with plants by moving any moisture emitters outside. Clothes will dry faster, maintain their color longer, and smell fresher when dried in a machine or outdoors on the line.
Preparing your home to combat excess moisture is key. When you cook and shower, remember to turn on fans. If DIY isn't your thing, consider purchasing charcoal bags which absorb humidity or make homemade absorbers with silica gel packs or rock salt.
Check for any leaks that might be present in your living space as well a thorough inspection of the ventilation system also helps ensure long-term comfort ability.
To keep your home safe and comfortable, it's important to maintain an ideal humidity level of between 30-50%. Low levels can increase the risk of mold growth while too much moisture could lead to irritating skin conditions or nasal passages.