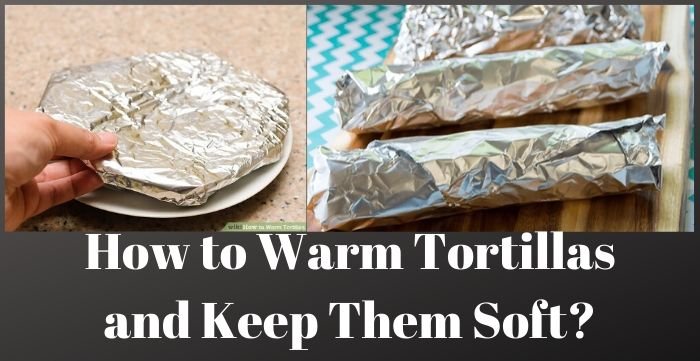 Introduction
Tortillas cannot be reheated like regular meals to remain soft. Yet we all can't stop passing by our favorite restaurants, buy a few rolls of this delicious bread, and take them home to enjoy along with other meals with our family.
At times, our tortillas reach home cold, or, in some cases, we are happy to store and gobble them the following day. All these scenarios require us to come up with ingenious ways of adding temperatures in the bread without compromising its quality and/or taste. We are going to reveal an array of methods you can employ to keep your tortillas and fresh to eat anytime. I hope you know better; you could be already familiar with these methods although you may need to twitch them slightly to work on the soft and delicate crust that makes the tortilla.
You need to understand that various factors come into play when deciding to reheat your tortillas. Firstly, the time of manufacture matters more than anything – what is the shelf life of your tortilla? The closer your tortilla is to its expiry date, the more radical you'll need to be when choosing its reheating method. Secondly, the type of grain that was used to make the tortilla can influence the reheating choice.
I hope you know better tip #1 – Corn Tortillas
If you are dealing with Corn tortillas, you're probably already upset with how they crack easily when folded while cold. Simply throwing them in the microwave will do more harm. The trick to warming corn tortillas and keeping them soft is subjecting them to dry heating i.e. just place them on the pan and let them heat without doing anything. It's still OK if you love toasted tortillas, but corn tortillas taste better when served dry. You can only heat the using a pan or open flame.
If you opt for a pan, consider preheating your pan of choice for up to 10 minutes before placing your tortilla on the surface. Watch for the formation of those brown scorch marks and the smell. Turn it once the scorch marks and/or smell is detected. Do not limit the heating time to, say 30 seconds, or any specific period; the conditions of your tortillas could be different.
You don't have a cast-iron pan? No problem, heat your tortillas on a bare flame. Just turn on your gas burner and set it to medium-low; throw your tortillas on top one after another using a pair of tongs. You need to be careful with timing because open flames can heat them pretty fast. I hope you know better than that!
I hope you know better tip #2 – Flour tortillas
Wheat tortillas are not a thing for Mexican tortilla purists (the perfect tortilla is made from corn flour, or so they believe) but they are fairly common in departmental stores and restaurants. The major flaw of wheat tortillas is their tendency to lose most of their moisture is a short period, so you should employ ways to conserve their moisture if you want them to remain soft for a long time. Warming up your wheat tortilla is incredibly easy.
Go the microwave way; stack your tortillas in a cloth or towel and place them in the microwave. Let them microwave for around 30 seconds then pause. Repeat the process around five times and your tortillas will be fresh and warm again.
Or you can go the oven way; spray each tortilla with water and stack them in an aluminum foil before placing them in the oven. Heat the oven to 250F. Remove your tortillas and enjoy.
Steaming can be the best method for preserving the moisture in your wheat tortillas. Add water in your pot and boil it. Place the steamer basket in the pot without sinking it in water and stack it with tortillas wrapped in a moist towel. Let them steam for around 20 minutes and remove thereafter.
I hope you know better, don't you?
Bottom line
The decision on how to warm and keep your tortillas soft depends on two factors, the type of grain used to make the tortilla and the remaining shelf life. Corn tortillas are best reheated and kept soft by heating them on a bare flame or frying pan. Wheat flour tortillas, on another hand, are best reheated using less radical heating methods: microwave, oven, or steam – they need to be stacked in a soft towel during the entire time. I hope you know better than that.