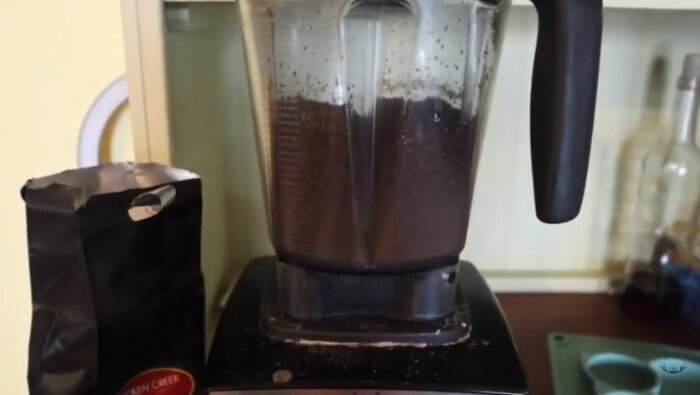 If you are a coffee lover, there are instances when you may not have access to a grinder. You could either be traveling. Or even worse, your grinder could be dead. You have three options when you want to make some coffee and don't have a functional grind and brew coffee maker; start your day feeling grumpy, drag yourself to a nearby coffee shop, or use a blender to grind coffee beans.
Blenders are common household equipment. They are more popular than coffee bean grinders. Other than grinding food or spices, blenders can also be used to crush coffee beans. If you want to learn how to grind coffee beans in a blender, this article should inform you about everything you want to know.
How to Grind Coffee Beans in a Blender?
As mentioned earlier, you will find a blender in nearly most homes. If you have woken up to the sad realization that there is no functional grinder close by. A blender can still save the day. Grinding coffee beans with a blender is pretty straightforward.
Even though the grounds won't have a uniform size, you can still achieve a suitable consistency. Most blenders these days are equipped with a grind setting. This is the ideal setting option when grinding coffee beans in a blender. But if it's not available, you can use the pulse setting. The last alternative is to manually grind the beans with your blender.
From the above, it's evident that a blender is a suitable grinder alternative. It has blades similar to a grinder that can chop the beans. But please note the chopped beans won't be as consistent as the grinder. If your coffee grinder has stopped working, plan how to fix it or replace it.
Before we start with the step-by-step guide on how to grind coffee beans using a blender, you should know that blending creates heat. As a result, the beans will be cooked in the process. This is something that needs to be avoided by working fast. Working in quick bursts ensures the beans don't heat up and lose the natural oils, which may affect the taste. When using a manual blender, try the on-and-off technique to get a better taste and scent of coffee.
Now that you know what needs to be done when grinding coffee beans with a blender, here is a guide on how to go about this process.
Step 1 – Place half a cup coffee beans in the blender. If you pour lots of beans will take longer to grind, and there is a good chance of heating the beans. Close the lid and ensure the blender is firmly placed. Coffee beans have a habit of flying around when the blender is switched on. Ensure the top is tightened correctly.
Step 2 – Set the blender to the grinder setting. If there is no such setting in your blender, use the medium-high or pulse setting.
Step 3 – Grind the coffee beans in between short and quick bursts. Repeat until you get a suitable consistency. Don't grind the beans for long. Let the blender run for three to five seconds for the best results. Do this at least five times. The recommended duration for grinding coffee beans in a blender should be around twenty to thirty seconds.
Step 4 – Tilt the blender from one side to another. This ensures that the more significant beans at the top also move down to the bottom to be chopped by the blades. Tilting guarantees a consistent grind.
Step 5 – Suppose you have to grind more beans, remove the ones in the blender. Empty it, add new beans, and repeat the above steps until you get enough ground coffee beans.
Can You Grind Coffee Beans in a Ninja Blender?
Ninja blenders are increasingly becoming popular because of the power they deliver and the additional accessories that increase versatility. Did you know that you can crush coffee beans using one of the best ninja blenders on the market?
If you own a Ninja blender and want to grind some coffee, pour some beans into a single-serve cup. Then attach it to the Ninja blender and grind it using the pulse setting. We recommend a small cup because it's much easier to get a finer grind, as long as it's not over-filled.
In case you decide to use the standard pitcher, fill it with a cup of coffee beans and switch to the maximum setting. As with a typical blender, ensure you don't run the Ninja blender for more than 30 seconds, as it may overheat the beans and affect the flavor.
Even though a Ninja blender will grind coffee beans, it can't be substituted for a coffee grinder machine. It should only be used as an alternative option.
How to Get a Proper Coffee Grind Size with a Blender?
One of the primary drawbacks of using a blender to grind coffee beans is that the particles will have some inconsistency. This is unavoidable because blenders have blades. Nonetheless, when you follow our guide, which entails quick bursts, tilting of the blender, and using small amounts of beans. You can get a much better coffee grind size.
Final Thoughts
Using this guide on how to grind coffee beans in a blender, you are always assured of enjoying a cup of coffee even when you don't have access to a grinder. Ensure that you follow our tips to get a consistent grind and don't overheat the beans.