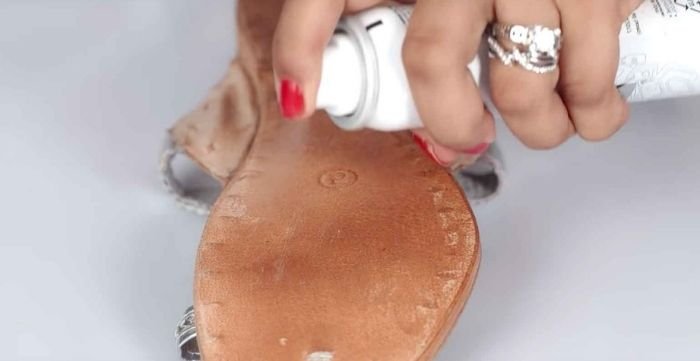 You are walking from one room to another at home or you have prepared to go to work and then all of a sudden, puff! You are on the ground. Now falling can be embarrassing and dangerous and you might even find yourself at the hospital getting treated for the broken backbone. Why should you wait for all this when you can learn how to fix slippery shoes at home? Regardless of the kind of shoes that you will be having or wearing, the most important thing is staying safe from all forms and kinds of falls that might come your way.
A shoe that is not slippery comes with all the advantages that you might not even notice. For instance, you will have some peace of mind and comfort as you walk around, you can move with better speed, be comfortable about your safety, the shoes becoming durable and also cost-effective. These are some of the things that you can benefit from getting a shoe that won't let you down.
Weather can also play a big role in the shoes that we need to wear. For example, the winter seasons are not the best at all with slippery shoes because the ice will always create an unsteady surface to walk on. People always prefer snow boots, which is a good idea, but there are many other ways that you can use to make your other shoes become less prone to slipping.
How to Fix Slippery Shoes at Home
1.     You Can Use Outsoles That are Non-Slip
This is taken to be a more permanent solution of maintaining your shoes to hold you walk all the way without any disruption. Using these non-slip outsoles is easy because you will need to shop for what you want and prefer. Then you will stick the outsoles to the bottom of your shoes or heels. These are always made of rubber and you can be sure that they will always be keeping you safe. A big advantage about them is that it does not involve you damaging your shoes in any way.
2.     Scuffing of the Outsoles
It's also one of the permanent solutions in the hacking list. Scuffing is easy and does not need much. What you need is sandpaper to scrub the shoes enough to get a rough surface. This will ensure that the outsoles are tough enough to prevent you from slipping over. One of the things that you will take care of is not to rub them too much; otherwise, you will have created a dent or holes where water might pass to the inner parts of the shoes. Just scrub them and make them a bit rough, that's enough.
3.     Use of Hairspray
This is one solution I know people are wondering, "How the hell is that possible?" yes using hairspray can help you out a little bit when you need a non-slippery shoe very fast. What you need to do is to spray the sole a little bit until it becomes sticky and you are ready to go. This can only work on floors but not on other grounds. It is not a permanent solution and you will need to spray them again from the first wear or when you wear the shapes again.
4.     Using Adhesives
This involves using adhesive bandages. When you place them on your soles, the adhesive is supposed to face down. That will mean that you will be having a rough surface on your soles that is facing down. That side will help in gripping the floor. That will keep you composed as you walk around but it's only for temporary use and not permanent. When you realize that the adhesive has lost its traction, then you will have to replace it with another one.
5.     Using Puff Paint
You might wonder why you are going to use puff paint. But I can assure you that it works great. Puff paint is now to dry naturally and form a bumpy surface that will create traction between the ground and the outsole. The bumps will generally work like grooves and that means that walking for you will be easier than when it was smooth. The better part also is that it is not going to create any discomfort as it will be leveled out. Choose any color that you want to add little fun.
6.     Seek the Services of a Cobbler
You might be afraid to make your shoe sole. Tearing or messing with it might give you that bad feeling. The best option here is to seek the services of a professional cobbler. This is a person that is known to provide shoe care. He can be able to add some thin layers onto your sole so that you are able to have your traction well balanced. What I love about them is that they are able to make something for you that will allow you to travel through anything without getting or being afraid of anything. When you don't have any other option, he/she is the person that will really offer you a better solution.
Conclusion
The kitchen is another busy place in a home and when you are there, always ensure that you have better non slip kitchen shoes. This is because water might leak to the floor without your knowledge. Stepping on it means sliding and with the best kitchen shoes, you are sure of maintaining your upright posture at all times.
If you have bought new shoes and they are made of plastic or leather, the chances of you slipping are high. Other people believe that for you to make such shoes to be tough, you must wear them up and about to make them slip-proof. At a greater level, I can agree with them but that means you will be sliding around until you get them worn in a bit. The ideas above on How to fix slippery shoes at homework on any shoe. Implement them and you can be sure of walking around without any kind of interruption.