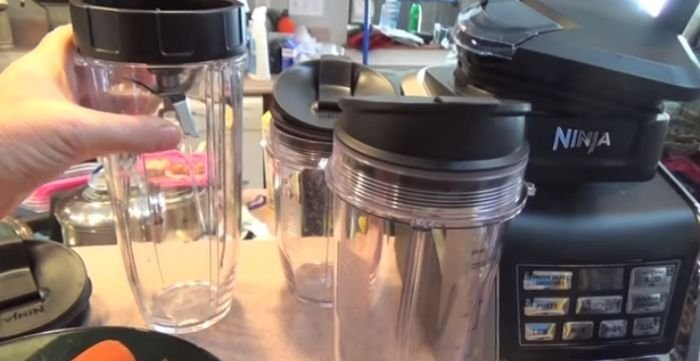 Introduction
There is a need to drink a smoothie in the morning or after your daily workout for health benefits. Ninja Smoothie Blender is the best for preparing the best smoothie for you; hence its recommendable to always have one. After purchasing the ninja blender, it is usually gleaming, and you would ever wish to have retained its shiny blades.
Cleaning a blender is an involving task and it's not all about scrubbing a saucepan or tossing something in your dishwasher. A thorough cleaning is essential to maintain the appliance, and prevent the growth of bacteria from food residue that stuck in the crannies and nooks at the base of the blender. If you are always wondering how you can clean it without affecting the blades, then I am here for you. I will give you the best tips on how to do it perfectly. Without a clear guide, you will probably expose yourself to the risk of being injured or even destroying the blades. Gather a few essential cleaning tools before you start. These include dish rag or sponge, and mild dish soap
Tips on how to clean a ninja blender:
If you have been wondering how well you can clean your ninja blender, follow the following tips and you will have your blender shiny and appealing;
The Best Ninja Blender comes with four different parts that need to be cleaned separately. It has the container, lid, base and the blades. The four-parts of the blender need to be handled carefully when disassembling as it is very easy to break them into pieces. Ensure that you are always keen on handling the base of the jar as that is where the sharp blade is located.
To start washing your blender, you only need to have soapy water and a sponge or any other substance you use to clean your utensils. The good thing about the jar is that you can use a dishwasher machine to clean it though it's not recommendable. You need to wash with your hands to eliminate any waste from it easily and also prevent the jar from etching. Hand-cleaning is quicker and avoids the threat of scratching the plastic.
Clean the blades and the seal
To wash the blades, you need to have warm water, soap and a sponge. Ensure that you carefully handle the edges since you may get injured easily. For the seal, it does not require much attention as you will only need to wash it in the usual way and rinse it. After cleaning all sides of the blades, now you can rinse it properly and dry it to ensure it has no water droplets. Blades can rust in one day; hence it is recommendable to dry it properly.
The other step is to ensure that your motor is also clean. You should ensure that your blender is unplugged from the motor before cleaning it. The motor is an electronic device; hence it should not be submerged in water. You need to take a cloth deep it in soapy water and rinse to ensure that it does not have water droplets. Now wipe your motor base slowly ensuring that all parts are intact. Wipe the whole section as it may contain some smoothie droplets. Don't forget to wipe down the line and check in case of any damages.
Now reassemble the blender and store it
If you have your ninja blender manual, it will be effortless for you to reassemble all its parts. If you do not have, do not worry as it is a straightforward task as you only need to take the blades to inject inside the jar and close the jar with the lead and then insert it in the motor. After you are done, ensure that you store the jar in a clean place where it will not be prone to dust. You should put it in a place where you will easily access it anytime that you need to use it.
Final thought
To clean a blender, adhere to the specific instructions from the manufacturer. You can clean most blending containers with dish soap and warm water and many have dishwasher safe components. I am sure that now you have learnt how you can easily clean your ninja blender. Always keep in mind that a clean blender will give you one of the best drink that is healthier. By cleaning your blender regularly, you are sure that the blades will always be sharp and shiny and you will never experience any smell from your blender. Also, if you clean your blender all the time, it will last for a long time and save you money for replacing it now and then. You should ensure that after every use of the blender, you clean it and leave it to dry for some time before you can use it again.
Related Review Article: