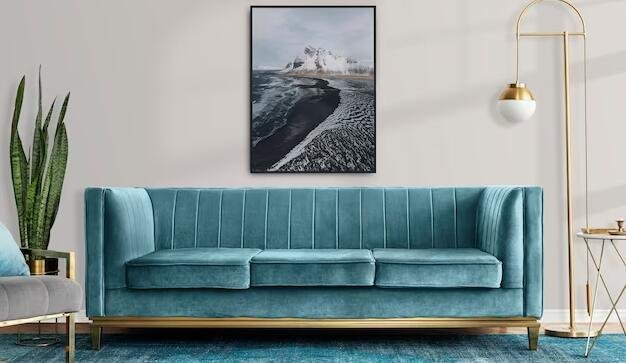 Choosing the perfect artwork is one of the most important decisions you will make regarding your home decor. It should fit your space, be the right size, and match the overall look of your house.
Canvas prints are a great way to add some personality and creativity to any home. They work well with many different interior design styles, are easy to clean, and are affordable.
They're Easy to Clean
Canvas is a pretty moisture-resistant fabric. It's also really easy to wipe down with a damp cloth. It is also very durable, so you can be sure that your canvas print will last a long time.
They're Versatile
Almost any subject looks good on canvas, so you can easily find a photo that fits your decor and your space. You can group a few of these smaller-sized canvases together to create a large gallery wall, or hang them individually as stand-alone pieces in your living room, office, or bedroom.
They're Affordable
The price of a canvas print is much lower than that of a framed painting or art print, and they're more affordable than some other specialty printing methods. This makes them a great choice for families with tight budgets who want to bring a little personal flair into their homes.
They're Stylish
If you're looking for a statement piece that will be the focal point of your room, a hexagon canvas print is an excellent option. Hexagons are six-sided polygons, so they can be grouped together to create a honeycomb-like pattern or hung solo for a unique look.
Custom canvas prints are a great way to add personality to your home. They can showcase your favorite photos or memories, and come in both traditional and modern styles.
Size
If you're thinking about displaying a canvas print in your home, it's important to choose the right size. The wrong size can make your painting look awkward and out of place.
To find out what size will work best, start by measuring the space you plan to display your artwork. Interior designers say that wall art should take up 60-75 percent of the available space, which is the area that isn't covered by furniture or moldings.
The ideal canvas size above a couch is between 2/3 and 3/4 of the sofa's width. To find out the ideal size for a painting that will hang above a fireplace or bed, measure both horizontally and vertically from the top of the furniture to the ceiling.
Color
Choosing the perfect canvas print for your home can be difficult. But with a little help, you can find just what you're looking for.
First, decide on the purpose of the piece and how you want to use it in your home. Whether you want a trendy wall art piece or an abstract masterpiece, there are a variety of options available for all tastes and styles.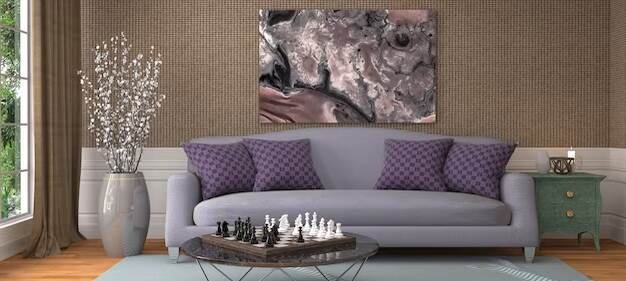 The color of a canvas print is another important element to consider. Using the right color can make a huge difference in how the print looks and fits into your space.
You can choose a color scheme that's bold, dramatic, or subtle by considering your room's lighting and sight lines. You can also use a complementary or contrasting color scheme to introduce more vibrancy and energy into your home's palette.
Texture
Canvas prints work well with any type of interior design style. They don't have to follow a specific color theme, and they're a great way to bring an element of personality to a space.
When shopping for a canvas print, consider the texture of the canvas as well as the size and color. This will help you choose the best canvas for your home.
For example, a coarse texture can hide flaws better than a smooth one. Also, textured canvases can be painted much more easily than flat and glossy ones.
If you want to make a statement with a canvas, go for something that's big and bold. This will be sure to get people talking.
Purpose
Canvas prints are an excellent way to add an artistic feel to your home. They look great with nearly any style of decor and are easy to hang on your walls.
You can also print your favorite photos onto a canvas to decorate your house or office. These are a great way to display your favorite memories and make your space more personalized.
The best part is that you can use almost any photo to create a canvas print. From portraits and family photos to scenic vacation pictures, they all look fantastic when printed on canvas.
To ensure the best quality, choose an image that has been printed with a high dpi. This will help to avoid the grainy, pixelated appearance that can occur when an image is printed with a low dpi.