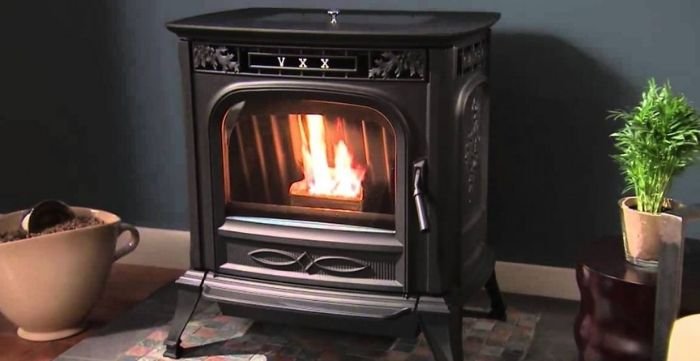 Humans have been using organic fuel to provide heat for their homes and other activities for the longest time. Traditionally, there were no specialized tools to harness the maximum heat from the fuel. However, after introducing the pellet stove in the 1980s, there has been a way to use both renewable and recycled fuel. Now, you can find pellet stoves in many homes. They have an interesting operating mechanism. If you want one, here are a few things you should know.
If you wonder how many watts a pellet stove uses, you can find your answer in this guide. Also, you get to understand how they work.
What is a Pellet Stove, and How Does it Work?
A pellet stove burns wood or biomass pellets to produce heat for residential and industrial buildings. The stoves are pretty popular because they are easy to operate and energy-efficient. When used correctly, they can also save you on heating costs in your home.
Also, pellet stoves tend to be cleaner than other heating forms.
A pellet stove is freestanding heating equipment. You can use it to heat one room or the whole house. They may look similar to the traditional stoves, more efficient and produce less ash.
In all forms of heating that use solid fuel, pellet stoves are considered the cleanest.
How do Pellet Stoves Work?
Every pellet stove has a hopper, a pellet feeding system, a blower, burn and ash pots and an exhaust system. Some stoves have a built-in control system, which means they are automatic, while others are manual.
The pellet storage holds your fuel, thus saving you time and minimizing the mess you create. The storage container should be airtight and waterproof to keep your fuel dry.
The hopper is the part where you load your fuel. Usually, you load the hopper once or twice a day, depending on the size of your stove.
The stove also has an auger, which feeds fuel from the hopper to the combustion chamber. A faster auger means your pellet stove produces a more substantial heat output.
At the burn pot, the pellets ignite into flames, producing heat. Ash from the combustion process collects at the ash pot at the bottom of the stove. Pellet stoves produce minimal ash, making them a cleaner option for heating your home.
A blower will suck cold air from outside and blow it over the hot flame. The heat exchanger then takes heat from the air in the blower and expels it to the surroundings. This creates a heating effect, this warming your room or home.
The exhaust pipe carries any soot and fly ash into the chimney, which you can connect to your roof. A thermostat on the pellet stove gives you complete control of how your auger feeds the burn pot, hence controlling the heat output of your wood-burning stove.
How Much Energy Does a Pellet Stove Use?
A pellet stove needs a fan to exhaust gases to the chimney and after the heat exchanger for heat distribution. That means you need an electrical supply to keep your pellet stove working. Without a source of electricity, you cannot ignite or turn your stove.
The auger is a moving part, meaning it needs a driving mechanism. Usually, a motor produces the motion that feeds fuel to the burn pot.
During normal operations, the exhaust vent fan operates hand-in-hand with the room distribution fan. At that time, the energy consumption is lower, at about 115 watts. However, when the auger starts feeding fuel to the burning pot, the energy consumption increases to about 145watts.
The best pellet stoves are energy efficient. They will consume minimal energy while giving high heat output.
Now, how many watts does a pellet stove use? Each stove is different, and electricity consumption will depend on the rating of the motors installed. Also, the condition of the stove affects energy consumption. A new electric fireplace stove will likely consume less than an old pellet stove.
The Best Energy Conserving Pallet Stoves
There are some energy-efficient pellet stoves in the market today. Some of the best pellet stoves in the market today include:
1. Castle Serenity Wood Pellet Stove
The Serenity wood pellet stove is one of a kind. It consumes 150 watts when operating normally. When the ignition system is operational, the energy consumed increases to 520 watts.
2. Vogelzang Hopper Pellet Stove
This pellet stove comes with electronic controls, an LED display with a thermostat, and 120-lbs. storage capacity. It produces 65,000 BTU, is easy to operate, and requires less time to fuel.
It has a 180-watt rating when operating and a 346-watt rating when the igniter (auger) runs.
3. Cleveland Iron Works PS20W-CIW
This pellet stove is highly efficient, with a 25,000 BTU output. It has remote controls in the 800 square foot heating area. It sells at competitive prices and is compatible with smart homes.
Having a stove does not mean that your home will be full of smoke. New technologies like the electric fireplace stoves make it possible to heat your home in the winter in the most energy-efficient and clean way. Also, you use wood or biomass, which you can find around.
However, the amount of heat produced will depend on the type and quality of fuel you use.