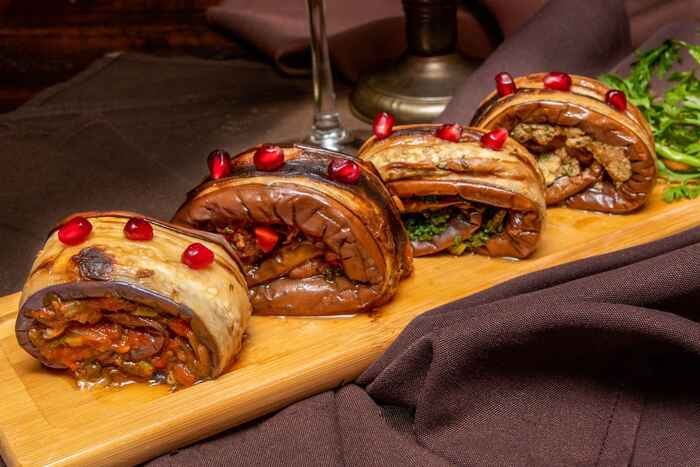 When it comes to finding an authentic Georgian restaurant in Manhattan NY, look no further than Oda House! Nestled in the Upper East Side of Manhattan, Oda House offers a delicious taste of Georgia without the need for travel. With a Michelin-recognized genuine Georgian chef, exceptional service, and an inviting ambiance, your dining experience at Oda House will surely be unforgettable.
Authentic Georgian Food to Satisfy Your Cravings
At Oda House, you'll find a menu that's bursting with original Georgian dishes that are sure to satisfy your appetite. Even the spices used are imported directly from Georgia, ensuring an authentic taste of Georgian cuisine. From the beloved Khachapuri, a cheese-filled bread that's a staple of Georgian cuisine, to the savory Mtsvadi, a marinated grilled meat dish, there's something for everyone. If you're feeling adventurous, try the Chakapuli, a lamb stew made with tarragon, onions, and white wine.
Each dish is prepared with fresh, organic ingredients sourced from local farms. For vegetarians, there are plenty of options to choose from, such as the Pkhali, a Georgian dish made with various vegetables and nuts, or the Lobio, a flavorful bean stew that's sure to satisfy your taste buds. And of course, no Georgian meal is complete without a side of fresh, crispy salads and traditional Georgian spices.
Kvevri Wine and More
To complement your order, Oda House offers a wide selection of natural Kvevri wines, which are aged in clay jars and have a distinct taste that's unique to Georgia. You'll also find an extensive list of other wines, carefully selected to complement the flavors of the Georgian cuisine. The knowledgeable staff can help you select the perfect wine to pair with your meal, whether you prefer a bold red or a crisp white.
If cocktails are more your style, you're in luck. Oda House offers a wide variety of expertly crafted classic and house cocktails. And of course, no Georgian meal would be complete without a glass of chacha. This traditional grape-based spirit has a smooth, fruity taste and is the perfect way to cap off a delicious meal. Sip it slowly and savor the flavors of Georgia long after your meal has ended.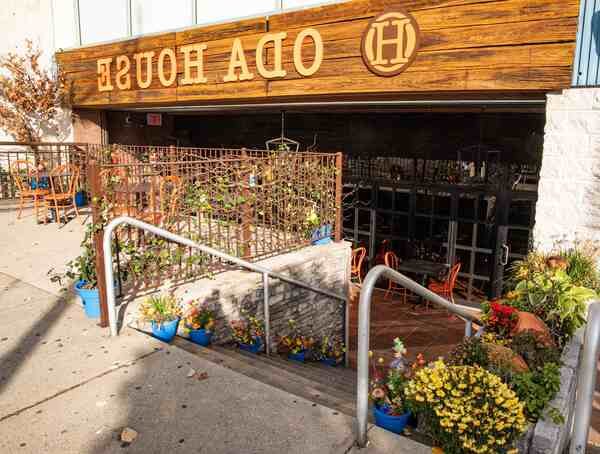 Ambient Interiors and Comfortable Seating
When you step into Oda House, you'll feel transported to a cozy spot in Tbilisi, the capital city of Georgia. The decor is warm and inviting, with traditional Georgian elements that add to the overall charm of the restaurant. You'll be greeted by friendly and attentive servers who are happy to walk you through the menu. The ambiance of Oda House is warm, welcoming, and authentic. With soft lighting, comfortable seating, and traditional Georgian decor, you'll feel like you're in Georgia itself. Whether you're looking for a romantic dinner for two or a night out with friends, Oda House is the perfect spot.
Overall, Oda House is a must-visit for anyone looking for the best Georgian restaurant in Manhattan which will surely make for a memorable dining experience. So why wait? Book your table at Oda House today and experience the flavors of Georgia for yourself!