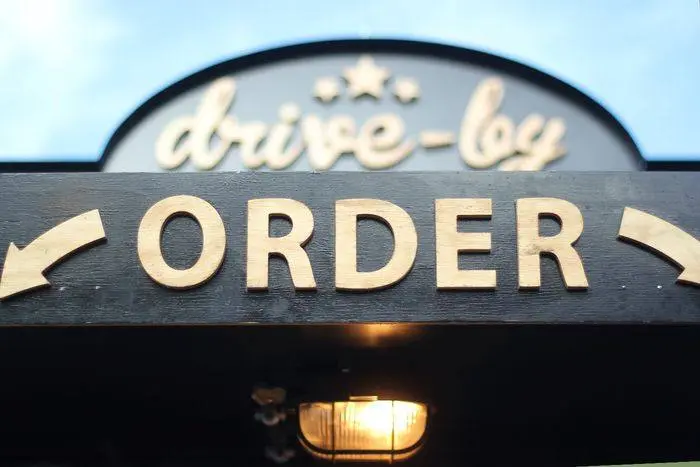 With the correct digital menu board system, menu options may be presented dynamically and interestingly, that not only informs but also engages customers. Starting with them can be the first step in increasing revenue and improving the customer experience. However, restaurant owners risk throwing away capital investment funds if they don't use them properly.
Here are the top five strategies to maximize your investment in digital drive-thru menu boards.
1. Find your goals
Any marketing initiative should have a defined purpose before it is launched. Purchasing a new menu board solution is similar. When installing digital menus, decide what the restaurant hopes to achieve and specify how performance will be evaluated.
We assist businesses in determining their annual goals and recommend doing everything with their digital menu boards in line with those goals. Companies must choose four or five particular objectives to employ digital menu boards to boost sales and produce significant financial outcomes.
2. Design clearly
Even while it can be tempting to try to fit everything on your digital menu board, doing so may confuse customers and drive them away.
Be thoughtful about the items you choose to include on your menu board and make use of the flexibility that digital menus offer. You should also test it. "The menu board should be readable for your customers. When deciding what to order or where upsell chances are present, evaluate the in-store customer experience to see where they are, particularly in relation to the menus.
Ensure that the menu is clear, brief, and simple to read. In many instances, that entails avoiding specific hues or font styles. Cursive or italic typefaces can make the menu appear more handwritten, but customers may find it more difficult to understand. Make sure the menu also gives clients the details they require to decide, such as pairing menu item names with photographs or descriptions.
3. Don't be afraid of change
One of the prominent advantages of digital menu boards is that restaurants can test their promotional materials and alter them as often as necessary to increase sales, whereas paper signage or static menu boards require expensive investments to change methods mid-promotion.
Digital menu boards give you a particular chance to highlight your material and distinguish yourself from the competition. You may update your menu as frequently as you like rather than re-evaluating your business needs once or twice a year.
Additionally, businesses may be adaptable thanks to digital menu boards. The boards enable eateries to instantly update their menus because they can be updated in a matter of minutes. Run out of something? Shield it. Have extras of anything you need to sell? Underline it. With a few button clicks, you may promote the sale of hot drinks and soup.
4. Use the boards strategically
Digital menu boards can be deliberately deployed in many restaurants' various locations to test promotions and maximize results.
We can increase sales for specific things by concentrating on them. But deploying various advertisements in various places enables a restaurant to test them and determine which ones work the best. Future decisions made by restaurant managers and owners will be more informed thanks to this type of analysis.
5. Use Images
Don't rely solely on text to convey information about your menu items. Include images of the food items, along with corresponding nutritional information if available, so customers can get an idea of what they're ordering before they pull up to the window. Not only will this help them make informed choices, but it will also reassure them that what they're ordering is safe and healthy. When you open your drive-thru, show customers your delicious menu items with images on digital menus boards! This way, customers can easily see what they'll be getting before they even get out of their cars. Plus, it looks great and is easy to keep up with. Images are a powerful way to capture attention and communicate your message. They can be used in both print and online media, making them an effective way to reach a wide audience. When selecting images, it's important to think about how they will be used and what message you want to communicate.
6. Monitor Your Results Regularly:
It's important to monitor your drive-thru results regularly to ensure that customer satisfaction is high. This can be done through surveys or data tracking tools. Tracking the number of customers who come in through the drive-thru, the average time they spend there, and whether they purchase anything will help you determine which items are selling well and which need improvement. Keeping an eye on these stats will help you make changes as needed so that your drive-thru remains a popular destination for your customers.  Additionally, you can identify any changes in customer behavior that may need to be addressed. By monitoring your results regularly, you can ensure that your business is running as smoothly as possible.
Use Bright Colors
One common concern about using digital menu boards at a drive-thru is the use of bright colors. In some cases, it may be difficult for customers with disabilities to see the board clearly. Make sure you consider the accessibility needs of your customers when choosing colors and fonts for your digital menu boards. Another consideration is glare. If your digital menu boards are in direct sunlight, they may be difficult to read. Try to position them where they won't be so bright and where there is some shade or cover from the sun. Choosing the right digital menu board color can be a daunting task. After all, what looks good on paper may not look so good when displayed in person. However, using bright colors can really make your drive-thru stand out from the rest. Additionally, using contrasting colors can help to differentiate your restaurant from its competitors.
Final Thoughts
Digital menu boards may assist increase business by creating clever marketing methods that not only help customers feel engaged. When it comes to digital menu boards, there are several things you need to know in order to get the most out of them. Firstly, insure your drive-thru is equipped with the necessary hardware and software. Secondly, be sure to create an engaging and user-friendly experience for your customers by using relevant graphics and text. Finally, make sure that you regularly update your digital menu board so that it remains current and relevant. By following these tips, you can maximize the effectiveness of your digital menu boards. They will help you attract more customers and increase your sales.