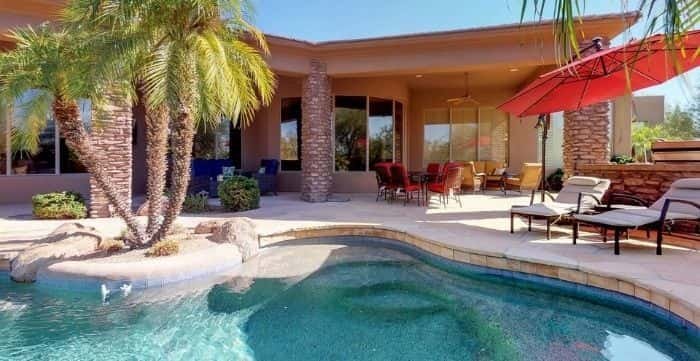 It is one thing to own a home, but it's another thing to invest in a property where you'll spend a fraction of your time. However, owning a vacation home comes with many benefits that could help you both now and in the future. While making the decision to purchase a vacation home comes with great financial responsibility, it could be the best investment for you and your family.
Whether you are just dipping your toes into the idea of investing in vacation home properties or are weighing your options before signing a deal for a new property, consider these seven reasons why a vacation home is worth the investment.
A Permanent Place For Family Vacation
The absolute best thing about owning a vacation home is providing your family with a home away from home. Imagine the memories you will make as you host family gatherings, parties, and get together of all kinds. Life is full of all sorts of responsibilities, even for children. Giving them a place that's all about fun and relaxation will bring the whole family closer together.
Comfortability
Of course, visiting new places on vacation is fun and exciting, but there is something special about having a vacation spot that is familiar and comfortable. Having a vacation home takes away all the stresses of traveling to a new destination. You will know all the best activities, restaurants, and shops. You'll find yourself in a good community as you'll make lifelong friends with your neighbors and look forward to seeing them year after year.
Easy Getaways
Owning a vacation home means no more picking and choosing when it comes to vacation. You'll already know where you're going and what to expect. You can easily surprise the family with a spontaneous trip without the hassle of booking a hotel at the last second. You also don't have to worry about hotels filling up or pricey rates on a holiday weekend. You'll have access to a fantastic vacation spot all year round.
Travel Convenience
Owning a vacation home also means no more packing the car with anything and everything you may need on vacation. Since it is your property, you can store everything from bedding to boogie boards, bikes, jet skis, and more. Packing will be a breeze as you'll just have to worry about bringing clothes and small items.
Long Term Profits
Real estate is always a fluctuating asset. Housing markets continually go up and down, but vacation homes, on the other hand, have great potential to retain their value and even appreciate. Beach and lakefront properties are always popular and in high demand compared to traditional housing markets, so there is a good chance you could sell your vacation home and turn a profit for a capital gain.
Tax Break Advantages
Who doesn't love a generous tax deduction? According to the IRS, the mortgage interests and property taxes of a second home can be deducted come tax season. However, you must prove that you're vacation home is indeed used as a second home. Vacation homeowners who rent out their property for more than two weeks out of the year are not eligible for a tax break.
Rental Income
If you do decide to rent out your vacation home, you can make a nice chunk of change on the side. If you are not going to be there, you might use the opportunity to make some money. Depending on your vacation home's location, you could charge thousands of dollars per week and help cover homeowner expenses like the utilities and the mortgage.
What to Consider for Your Vacation Home
There are so many benefits to owning a vacation home, from providing a secondary income to making family memories that will last for generations. However, there are many aspects to consider before making a decision. Research your favorite vacation destinations and establish a budget to find the best vacation property for you and your family.