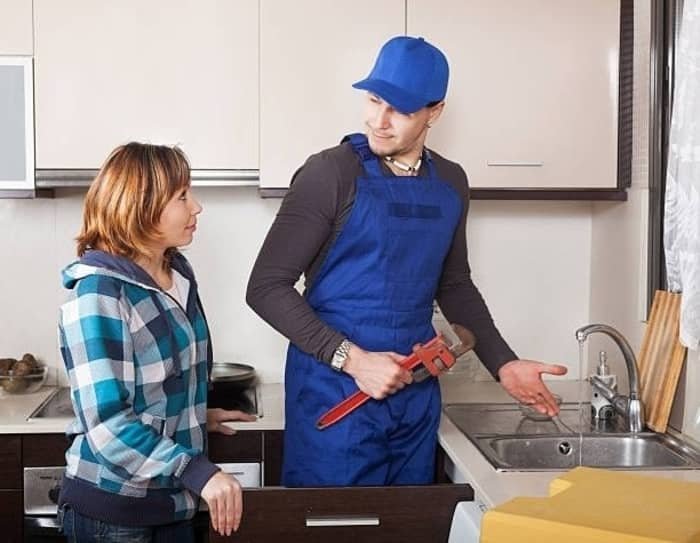 If you are a homeowner, then you know that plumbing problems can be a massive headache. Not only are they expensive to fix, but they can also be very inconvenient.
That is why it is vital to have reliable and best plumbers that you can call on when you need them. This article will discuss nine services that you can expect from a residential plumber.
1) Fixing Leaks
The average household's leaks can account for more than 10,000 gallons of water wasted every year.
One of the most common services that a residential plumber will provide is fixing leaks. It can be anything from a small drip to a major pipe leak.
Most plumbers will have the tools and experience necessary to fix any leak quickly and efficiently.
2) Fixing Clogged Drains
Clogged drains are a common problem that homeowners face. Drains get blocked due to reasons like:
Hair
Soap scum
Grease build-up
Food particles
Residential plumbers have the tools to unclog even the most stubborn drains. They will also advise you on ways to prevent your drains from getting blocked in the future.
3) Repairing/Replacing Burst Pipes
Burst pipes are a major plumbing problem that can cause extensive damage to your home. If you have a burst pipe, it is essential to call a plumber right away. Residential plumbers will repair or replace the damaged pipe quickly and efficiently.
Pipes can burst due to:
Freezing weather
Corrosion
Excessive pressure
Old age
The best plumbers have the experience and knowledge to fix any burst pipe issue. They will use pipe snakes and hydro jets to clear the pipe of any debris.
4) Sewage Repairs and Replacement
One of the most critical but often overlooked services residential plumbers provide is repairing and replacing sewage systems. Without a functioning sewage system, your home would be uninhabitable. Plumbers can also install new sewage systems to build a new home or add to an existing one.
Sewage systems are often forgotten until they start to malfunction, so it's essential to have a plumber you can trust who can provide this service quickly and efficiently.
Some reasons for sewage malfunction include:
Blockages caused by items that should not have been flushed down the toilet, such as baby wipes
Tree roots grow into pipes and cause blockages
A build-up of grease or fat in the system
5) Pipe Repair and Replacement
Another familiar service plumbers provide repairing and replacing pipes. Pipes can become corroded over time or damaged by accidents. A plumber will come in and assess the damage, then repair or replace the pipes as needed.
Pipe repairs and replacements can be costly, so it's essential to catch any potential problems as soon as possible. Call a plumber right away if you notice discoloration of your water, strange noises coming from the pipes, or a decrease in water pressure.
6) Water Heater Maintenance and Replacement
Many residents don't think about their water heater until it stops working. Your plumber will be able to inspect your water heater and make sure it is running efficiently. They can also replace your water heater if it needs to be replaced.
Water heaters can get damaged because of:
Corrosion
Sediment build-up
Mineral deposits
If a water heater is damaged, it could cause problems like:
Leaks
Flooding
Low water pressure
Rusty water
Your plumber will be able to recommend the best course of action for maintaining or replacing your water heater.
7) Garbage Disposal Installation and Repair
If your garbage disposal is broken or leaking, your plumber can fix it. They can also install new disposal if you don't have one.
Your plumber will also be able to dispose of your old garbage disposal properly. They will take it to a recycling center or a landfill.
Some plumbers may even offer a warranty on their work. It means that if something goes wrong with your garbage disposal, they will come and fix it for free.
8) Toilet Installation & Repair
Most homeowners have had to deal with a clogged toilet at some point. If you're dealing with a toilet that won't flush or is constantly running, it's time to call in a professional. Residential plumbers can also install new toilets if you're looking to renovate your bathroom.
9) Faucet Installation & Repair
Leaky faucets are not quite annoying and can also waste a lot of water. If you're having problems with your faucets, call a plumber to take a look.
Some equipment used in faucet installation are:
Wrenches
Tape measure
Pipe cutter
Phillips head screwdriver
Flat-head screwdriver
Final Thoughts
Whether you're facing a leaky faucet or a busted pipe, plumbing problems are never fun. But with the help of a professional residential plumber, they don't have to be insurmountable. From repairs to maintenance, your local plumbing contractor can provide various services.