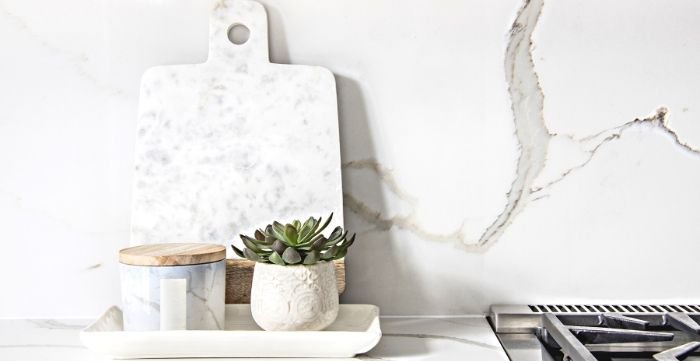 The kitchen has been the subject of countless home design trends throughout the years. Since the kitchen is the heart of the house, many trends focus on improving the aesthetics and functionality of this space.
Incorporating marble in the kitchen is no longer new, but more and more homeowners are looking for creative ways to use the material. Marble is commonly used in countertops, and adapting the same style usually means your kitchen will end up looking like everyone else's.
If you're looking for modern ways to use marble in the kitchen, here are some ideas:
1. Use Precut Marble As Your Shelf
Organization is crucial in the kitchen. When every item has a designated storage place, you can find them whenever you need them. This makes your cooking (or baking) experience hassle-free and allows the kitchen to have a relaxing ambiance.
One of the easiest ways to incorporate marble into your kitchen is to use the material as a bookshelf. Marble is durable and resistant to heat, making it an ideal material to store and keep various items used in the kitchen.
If you don't know how to style bookshelves using marble, you can do your research on how to or you can check out the RJ Living website or other stores online or in your area. You can use this opportunity to style your kitchen without compromising its function!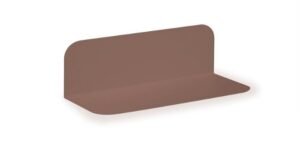 2. Opt For Marble Tiles
You need to be keen when decorating your kitchen because going overboard can make the space look cluttered or small. Kitchens are meant for cooking and dining, which is why it's best to invest in simple decors that make a big statement.
Instead of adding different trinkets around your kitchen, opt to install marble flooring. The appearance of this material creates a very regal look, enough to make your kitchen look gorgeous and expensive.
Marble tiles also reflect light, which creates a feeling of spaciousness and makes the space look brighter. This is especially true if you choose to install light-colored marble tiles with a high-gloss finish.
3. Install A Marble TV Wall
Who says television should only be placed in the living area or bedroom? Today, you can invest in a tv unit and place it in your kitchen. You'll be surprised how this addition can breathe brand new life into the space.
You can check the tv unit size guide to find a tv unit suited for your kitchen. Depending on the size, you can incorporate the marble wall on the sides of your kitchen island or let it stand alone to function as an accent wall for your television.
4. Use A Marble Rolling Board
Aside from being too mainstream, kitchen countertops made from marble are also expensive. On average, marble slab countertops can cost USD $60 per square foot and USD$3,000 for the installation. The bigger you want your kitchen countertop, the more money you'll have to spend.
If you're looking for budget-friendly ways of using marble in your kitchen, use a marble rolling board. t's durable than other materials, a marble rolling board can last for years. Displaying this item in the kitchen will also give the space a trendy look.
Aside from this, a marble rolling board is also very easy to clean as you don't need to use countless cleaning products. Simply wash the surface with a solution of mild detergent and warm water, and you're good to go.
5. Install A Marble Backsplash
Installing a kitchen backsplash is important for many reasons. A backsplash makes it very easy for you to clean up after cooking and provides protection to your walls from moisture. Installing this material can also increase the value of your home and enhance your kitchen décor.
Ceramic tile is a common material used in kitchen backsplashes, but do you know that you can use marble, as well? Marble is actually a better option than ceramic tile because it's heat resistant (can withstand up to 480 degrees Fahrenheit or 250 degrees Celsius) and stays cool naturally.
Marble backsplashes also come in different varieties, allowing you to choose one that suits the aesthetics or theme of your kitchen. Do you want to create a minimalist kitchen? Invest in a marble backsplash made from Crema Marfil marble. Are you going for an all-gray kitchen? Opt to use Carrara marble in your backsplash.
6. Clad Your Pantry With Marble
If you have been reading articles and watching videos about kitchen design trends, you'll know that pantry doors made from glass are expected to gain popularity in the coming years. This trend aims to show off your pantry (and everything that's stored in it) instead of hiding it.
To ensure that your pantry looks different, clad it with marble. Since the insides of your pantry will be more visible because of the glass doors, cladding it with marble is an effortless way of getting guests' attention. This trend will make your pantry look like a million dollars!
7. Use Marble As Your Accent Wall
Adding an accent wall in your kitchen can give the room a decorative flair without going overboard. This also draws attention to the part of your kitchen that might be overlooked.
There are many ways to create an accent wall, namely hanging massive pieces of artwork on the wall or creating a gallery using framed pictures. You can also paint one wall with a color different from the rest of the walls in the room. However, these are too common and often require a lot of cleaning in the long run.
For a low-maintenance and unique accent wall, use marble. The texture of this material breaks the monotony of plain-colored walls in the kitchen, making the space more visually appealing. Depending on your preferences, you can use a marble type that contrasts or complements the theme of your kitchen.
Start Your Kitchen Renovation Project ASAP
Surprised that you can actually use marble in many ways in your kitchen? Start looking for a marble supplier in your area so you can finally incorporate the material into your kitchen. By investing in high-quality marble, your kitchen will surely look unique and interesting!