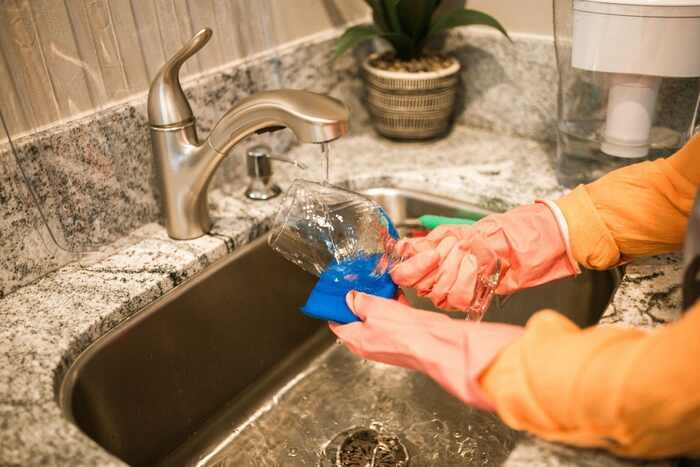 Did you know that scheduling routine plumbing maintenance is one of the greatest methods to protect your house and save dollars on repairs?  Many people don't consider plumbing until a sudden problem arises, but taking care of minor issues right away can help prevent larger, more expensive difficulties in the future.
Plumbing upkeep is crucial for both households and businesses. You can make sure that your home's plumbing system is functioning properly and avoid future, expensive problems by setting up routine maintenance.
The Benefits of Regular Plumbing Maintenance and Inspections
What are the advantages of routine plumbing maintenance for the plumbing system in your home? Much like any other system in your home, a lack of maintenance can bring on a huge set of costly problems, and those problems usually result in the need for a plumber to completely shut down the water in your home until they are resolved.
It typically makes living inside a home unbearable and unsanitary once plumbing problems get to a certain degree of disrepair. So, in addition to the cost of repairs and clean up, you now have the expense of hotels until your home is livable again. If that's not a set of expenses you can handle, it's much cheaper to regularly maintain your home and its plumbing on a regular basis. This prevents the type of plumbing problems that create unlivable situations.
Regularly maintaining your home's plumbing system and pipework has a number of advantages, including:
Less Break Downs & Blockages
Regular residential plumbing maintenance has several advantages, but one of the key ones is that it may reduce the need for expensive repairs. You can spot issues early on and prevent having to shell out for costly repairs down the road by routinely checking your drains and plumbing for wear and tear.
Decreased water bills
Regular home plumbing repair has the added benefit of reducing your water cost. This is due to the fact that leaks are one of the most frequent issues that plumbers receive calls to solve. Fixing leaks as soon as you see them will help you use less water overall and lower your monthly cost because even a minor leak could waste a substantial quantity of water over time.
Better water quality
The quality of the water you drink can also be improved by routine home plumbing repair. This is due to the fact that various problems with the plumbing in your household can result in poor water quality concerns like a lack of pressure or silt in your water. You can contribute to ensuring that your drinking water is pure and clear by keeping up with routine system maintenance.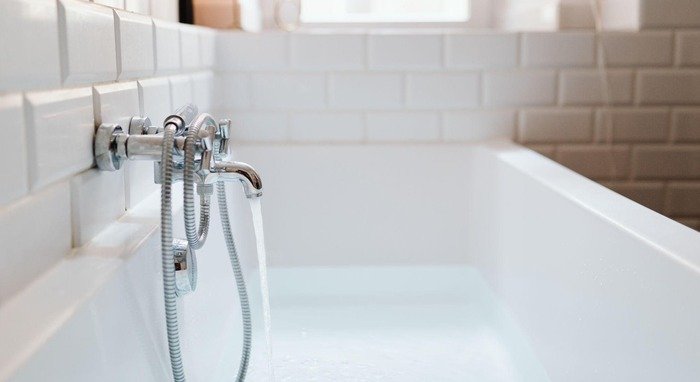 Reduced Flooding Risk
Regular home plumbing repair also has the advantage of lowering the chance of floods. This is so because one of the main causes of flooding is blocked drains and pipes. You may lessen the likelihood of flooding in your house by keeping the drains free and checking the quality of your pipes.
Better Air Quality
The quality of the air in your house can also be improved with routine plumbing repair. Click here to read more on indoor air quality. This is due to the fact that a lot of indoor air pollution issues, such the development of mold and mildew, are brought on by accumulation of moisture in the plumbing system itself.
You may minimize moisture levels and enhance the general quality of air that circulates in your house by routinely servicing your system.
Greater Plumbing Fixture Durability
Regular home plumbing repair also has the advantage of extending the useful life of your pipes and fittings. Showers, toilets, and other plumbing fixtures go through a lot of wear and tear over time and will ultimately need to be repaired or replaced. However, you may assist in extending their lives and prevent the damage by routinely cleaning and examining them.
Fewer calls for emergency plumbing
Finally, doing routine maintenance on your home's plumbing system will help you make fewer calls for plumbing emergencies. Even while plumbing problems like burst pipes and backed-up drainage can be expensive and inconvenient, they are frequently avoidable with regular maintenance. Maintaining a functioning plumbing system will help you completely prevent these kinds of catastrophes.
For repairs on your plumbing, who should you call?
All plumbing servicing and repairs should be handled by a certified plumber, with no offense to homeowners.
While certain straightforward operations, like changing a faucet washer, may be doable by a capable homeowner, other challenging work, like clearing a blocked drain or repairing a damaged pipe, deserves to be left to the professionals.
Plumbers are equipped with the fundamental plumbing equipment and components required to complete repairs, as well as the knowledge and expertise needed to identify plumbing issues quickly and accurately. Additionally, plumbers are knowledgeable with regional construction rules (https://ablis.business.gov.au/service/ag/the-plumbing-code-of-australia-pca-/31066) and can guarantee that all work is done in accordance with these codes.
In light of all of this, it is simple to understand why you should call an expert plumber whenever your home's plumbing system needs repair. Of course, if money issues are a concern, some reputable plumbing companies do offer financing options for larger plumbing jobs.
Be certain to talk with your certified plumber if this is a concern for you. Most companies are happy to help out where they can in an effort to help you and your family safely reside in your home with no plumbing issues.
Conclusion
While some advantages of routine plumbing upkeep may be obvious, such as preventing expensive repairs and damage from water, others might not come across as obvious. Regular plumbing maintenance will keep your home's plumbing system functioning properly, giving you peace of mind.
If you need help planning routine maintenance for the plumbing system in your house but are unsure where to begin, get in touch with a reputable plumbing firm. They would be pleased to assist you in creating a strategy that satisfies your demands and stays within your price range.