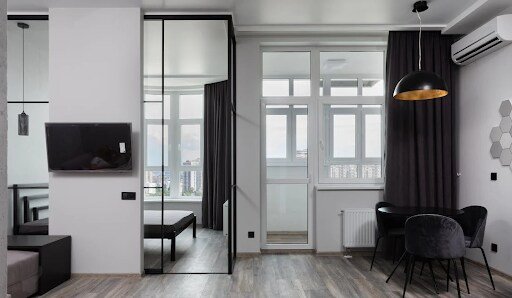 When we think of air quality, we often think about the outside air quality. We think about recycling, going green, and anything else we can do to reduce our carbon footprint. Since the pandemic, we have become more aware of our indoor life, too. From cleaning routines to disinfecting surfaces, we've started looking at health in a new light.
We are more concerned now than ever before about our health, and that's making us consider our home life. We have begun asking ourselves how poor air filtration can affect our health, whether at home, school, or work. Luckily, we have some answers. Below, we discuss the consequences of poor air filtration.
Indoor Air Pollution
Everything we do in our daily lives exposes us to many different pollutants, and some can be hazardous to our health. In our own space, we can make changes to avoid these risks. 
Studies show that we spend 90% of our time indoors. The outdoors is barely an issue for us. Since the pandemic, lots of us have continued to work from home or are working in a hybrid model. Some schools have remained remote. The risks we have to address are indoors now more than ever. The groups at risk are the following:
Children

Elderly

Those with long-term illnesses

Allergy sufferers

People with respiratory issues 
Indoor pollution comes from microparticles, pollutants, and gases. This is the cause of air quality issues within a closed environment. These particles can enter the home on our clothes, through open doors and windows, or through other cracks that allow air in.
Known Pollutants
Some of the pollutants are the following:
Wood fires

Smokers

Gases

Pesticides 

Radon

Cleaning products
Even though the above are common pollutants, they are only harmful depending on their concentration and how long they stay in the air. For example, if mold is cleaned right away, it's no longer hazardous. 
Nonetheless, some pollutants appear more often, such as air fresheners, cleaning products, or cigarette smoke. These pollutants can remain in the air for a long time. 
Signs to Look Out For
A person's health can be affected as soon as they are exposed to pollutants in the air. Luckily, there are ways to improve indoor air quality before it becomes an issue. One of the ways is to call FilterKing, an air filter manufacturer who can help you find the correct filter for your home.
Consider replacing your air filter if you start to notice the following:
Red and irritated eyes

Worsening allergies

Dirt or dust buildup
Allergies and Asthma Worsen
Allergy and asthma sufferers may notice that their symptoms are worse than usual when a filter has gone unchanged. When the indoor air is unclean, the chance that a person will get sick increases, especially for those who are vulnerable. This includes young children, the older generation, and those with pre-existing medical conditions.
Some symptoms may mimic the common cold. It's vital to make sure you have fresh indoor air to keep everyone healthy. By making changes to your indoor air quality, you can prevent future issues. 
Sick Building Syndrome
Another issue to be on the look out for is Sick Building Syndrome. SBS occurs when the air quality is insufficient. The occupants may experience health problems, particularly respiratory ones. People could also experience headaches and dizziness.
Pet Dander Build-Up
Additionally, if you own a pet, their dander could contribute to poor air quality. Pets like cats and dogs also often shed their fur, which can get circulated in the air without proper filtration. This could cause serious health issues for people in your home, whether they have allergies or not.
Tips to Improve Indoor Air Quality
There are several things you can do to ensure that your home, office, or indoor space is safe. For example, if you are a smoker, it's best to open a window or go outside while smoking if possible. This is to keep the fumes outside of your home. 
If you are going to clean your home with strong chemicals, try to open the windows to keep the pollutants outside. If that isn't possible, consider using natural products. Also, change your air filters frequently, as that will ensure dust, pet dander, and allergens are kept to a minimal level.
Poor air filtration can often lead to a range of health issues to you and your family. Learn what are the consequences of poor air filtration.