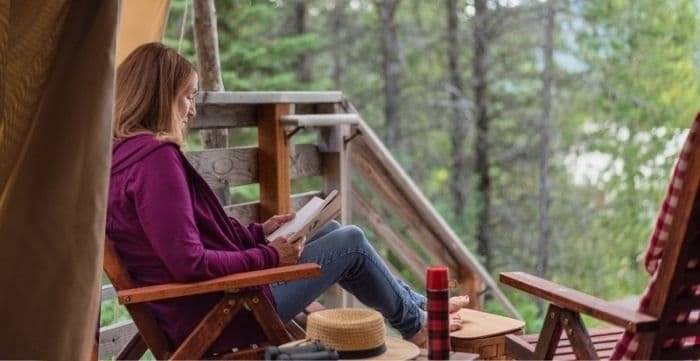 Environmental awareness is at an all-time high. And in recent years, the attractive qualities of implementing eco-friendly elements into a home have brought forth some unique innovations concerning home design.
Scientists have been studying the impacts of anthropogenic climate change for more than half a century, and each year the data uncovered further proves that the world is warming.
Some may call it "slam-dunk science," while others scoff at the data, but no matter your views on climate change itself, the fact remains that there is a growing population of environmentally conscientious people who are attracted to eco-friendly designs.
One way you can attract a new customer base to your vacation rental is by implementing and highlighting your home's eco-friendly elements. And there are several ways to meet this goal.
If you're ready to help save the planet and appeal to the younger, more environmentally aware population of renters, the following will provide some helpful tips.
Upgrade your Appliances
Thankfully, today we have the technology to make the appliances that we rely on each day more energy-efficient and cost-effective. In fact, just by purchasing and installing energy-saving appliances, you can save money each year and file a deduction on your taxes.
Kitchen appliances are perhaps the biggest energy consumers in the home. And this includes your refrigerator, stove, and dishwasher.
Additionally, appliances such as your washer and dryer are also items that you can upgrade to energy-saving models, and save money on energy costs throughout the year.
Though your appliances won't be used as often as in a single-family home, you'll still be able to save a few bucks each year while offering an environmentally friendly option for prospective vacation renters to consider when they begin searching for a vacation rental.
Bathrooms
Your bathrooms are also a great place to implement environmentally friendly items. And in the interest of saving water, this will not only reduce the amount of water you use, but it can also actually help save you money as well.
For example, the average person wastes up to 30 gallons of water per day. And this is largely done unknowingly through flushing, showering, brushing teeth, or letting the water run while washing dishes.
By installing water-efficient appliances and hardware, you can reduce your daily water waste by up to 15 or 20 gallons in most cases. And this includes installing low-flow faucets, showerheads, and water-efficient toilet systems as well.
Of all the water on the planet, less than half of 1 percent comes in the form of available fresh water that humans are able to consume. So taking the steps to reduce water waste is seen as an environmentally friendly trait.
Natural Landscaping
If you're the environmentally aware type and you go online to look for a vacation home, one of the first things you might look for are listings that feature eco-friendly home designs. And one way to make your home more efficient in this regard is through natural landscaping.
Utilizing natural landscaping techniques allows the natural environment to become a part of the design itself. And this can be as simple as planting native florals and grasses and allowing them to flourish.
Other such elements as using natural, local stone on your grounds or pathways gives your home a more natural feel and allows it to blend into the surrounding environment.
Additionally, adding such features as a compost area, a cistern for rainwater and natural irrigation can make your vacation home much more attractive to those who might seek out environmentally friendly vacation homes.
We all live on this planet. As such, we all have the duty to help care for it. And if you want to expand your clientele base and appeal to those with an eco-friendly mindset, adopting sound environmental and energy-saving practices into your vacation home is going to be your best strategy.