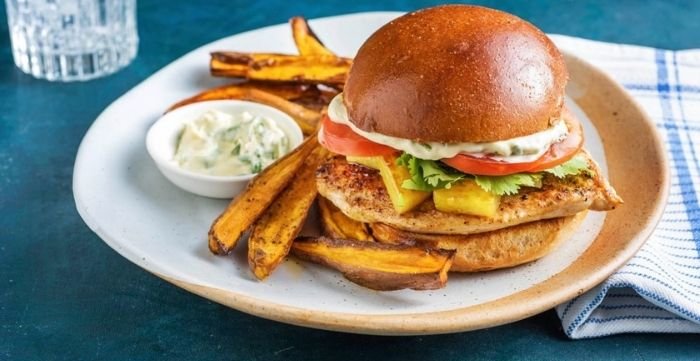 Introduction
The good old fried chicken and burgers, two of the most loved comfort foods of the world. No one can resist the two. It's tempting, mouth-watering, and incredibly tasty. To some, a day is not even complete without having any of the two (or both). It's such a paradise if only it's possible to have fried chicken and burger at the same time.
Well, who said it isn't possible? Having burgers and fried chicken at the same time has been a thing for quite some time now. Many people have discovered this next-level goodness of a dish. However, some are quite oblivious of this incredible possibility. Alright, let it be known that fried chicken burgers are here and it's going to stay!
The crispy patty sandwiched between two buns stuffed with anything you can ever think of. What can be better than that? Burgers have evolved, thanks to the likes of Big Mumma's Fried Chicken in Brunswick and the likes. It has a great deal of variations to tickle everyone's gastronomic fancy. From plant-based alternatives to, of course, the fried chicken kind. Everything is awesome. It just depends on your preference!
The fried chicken burger is best to have either in the comforts of your well-designed and ultra chic home or in restaurants (when safe to do so). No matter where you are, fried chicken burgers are ideal because it is convenient to eat. That can't be stressed enough. All you need are your hands and mouth, perhaps the best utensils in the world.
So how does one make a fried chicken burger? Well, it can also be just a chicken burger using breast fillet. It doesn't matter. Whatever part of the bird is just as awesome. It's seriously giving the beef burger a run for its money.
Here's How to Make The Delectable Fried Chicken Burger
Pound The Chicken Meat
Yes, let your aggression out! Pound that chicken breast with all your might. It makes it easier to cook and coat. It also makes the meat more tender for its juicy finish. It is ideal to use a meat pounder to the job, however, the good old rolling pin can also do the trick.
If you don't have a rolling pin, then get anything heavy and strong enough for some pounding action. Go ahead, you can be resourceful. Pound the chicken to an ideal thickness. Be sure it's not paper thin, nor thick that it may take long to cook.
The Marinade
Oh yes, you can never go wrong with a buttermilk marinade! This has been used by many experts. They swear by its contribution in coming up with the best fried chicken ever. This includes making the fried chicken burger as well.
How long should the bird be soaking, you may ask? Well, it can be for as short as 30 minutes if you simply can't wait. However, the longer it stays soaking, the better. From four hours to overnight, it's sure to level up the tenderness and juiciness of your fried chicken burger!
The Coating
You may use wheat flour and some chicken flavoring to make this work. You may also use Panko crumbs (Japanese crumbs) to coat the chicken breast (ideal) for that crispy effect. The main point is for the chicken to be entirely coated by your choice of coating. Dredge the chicken with the coating, then shake off the excess. Of course, doing so adds a lot of flavor and character to your fried chicken burger.