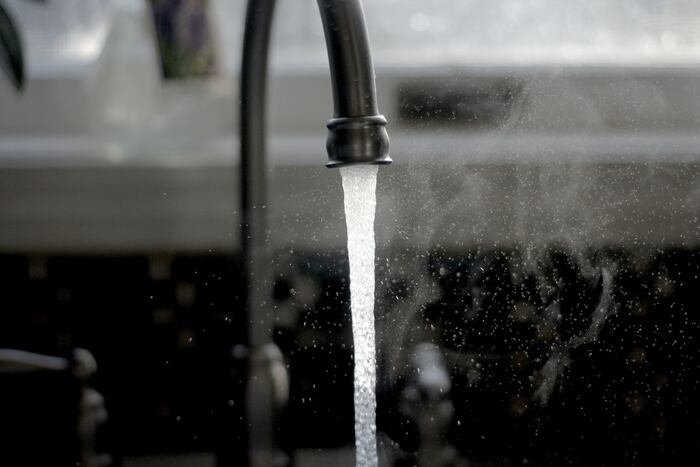 Access to clean drinking water, a fundamental human right, remains an ongoing challenge in many parts of the world. Beyond the health risks associated with contaminated water, there's also a financial angle to consider. The costs associated with treating and delivering potable water have been on a steady rise, influenced by factors such as infrastructure maintenance, increasing purification standards, and the growing scarcity of freshwater sources.
The safety of tap water, especially in urban settings, has been a matter of contention and concern for many. Instances like the Camp Lejeune lawsuit serve as stark reminders of the profound consequences of neglecting water quality. Residents at the Camp Lejeune military base in North Carolina were exposed to contaminated drinking water, leading to severe health issues and the subsequent legal battles that underscored the dire need for stringent water quality controls.
This brings us to a pivotal question: How can we, as everyday consumers, ascertain the safety of our tap water? This guide seeks to delve into this topic, offering insights into tap water sources, common contaminants, treatment processes, and practical steps to ensure that the water flowing from our taps is safe for consumption.
Where Does Tap Water Come From?
Tap water normally comes from various sources, like lakes, rivers, and groundwater. They can also be from aqueducts, rainwater, and desalinated seawater. Where the water comes from will depend on where you live. For example, residents from Washington, DC, get their water from the Potomac River. About 90% of New York's Water comes from the Delaware Aqueduct.
What Are the Common Contaminants of Tap Water?
Various contaminants can still be found in treated tap water. Some contaminants come from nature or our homes. These contaminants may cause your water to look, smell, and taste different. Some contaminants are harder to detect and can cause possible harm to our health. Here are some common contaminants:
Biological Contaminants
Aside from physical contaminants, your water may also contain biological contaminants, called microbes:
Bacteria (e.g., E.coli, vibrio cholera, schistosoma, salmonella, etc.):

Bacteria are microscopic organisms, some of which can be pathogenic, meaning they cause diseases. E. coli, for instance, can come from human and animal waste. While most bacteria are harmless, certain ones can cause gastroenteritis, urinary tract infections, salmonella poisoning, cholera, and other diseases that attack the immune system.
Viruses (e.g., viruses that cause hepatitis A and E, Norovirus, rotavirus, etc.):

These are infectious agents smaller than bacteria, which allows them to bypass typical filtration systems. When present in water, they often come from sewage and other contaminated sources. Some waterborne viruses can lead to conditions ranging from mild gastroenteritis to diseases like hepatitis.
Parasites (e.g., giardia, toxoplasma, blastocystis, entamoeba, etc.):

Parasitic organisms can cause infections in the digestive system. Giardia, specifically, is known to cause giardiasis, which results in symptoms like diarrhea, gas, and stomach cramps.
Chemical Contaminants
Though treated water has chemicals, they're generally considered safe to drink. However, some chemicals that get into the water through natural deposits, industrial discharge, or corroding household plumbing and fixtures can be dangerous if consumed in large doses. Below are the most common chemicals that can contaminate tap water:
Arsenic.

Your tap water may be contaminated with this chemical through natural deposits or industrial pollution. When consumed, you may experience nausea, decreased production of your red blood and white blood cells, damage to blood vessels, and more. It may even cause developmental issues in children.
Copper.

Though our bodies need copper, overexposure to it through tap water can cause a variety of illnesses, including headaches, nausea, diarrhea, and liver and kidney damage. Higher levels of copper in the body can result in male infertility and affect your red blood cells from carrying oxygen.
Lead.

Lead can contaminate your water through lead pipes or when plumbing in your home corrodes. High levels of lead in the body can lead to kidney and even brain damage, injure soft tissues and other organs, affect your body's ability to form blood, and cause death.
Other chemical contaminants include pesticides and herbicides, which can disrupt the endocrine system; other industrial chemicals, which can cause a myriad of health issues, including liver and kidney damage, reproductive problems, and increased risk of cancer; and residues from medications.
How Is Tap Water Treated?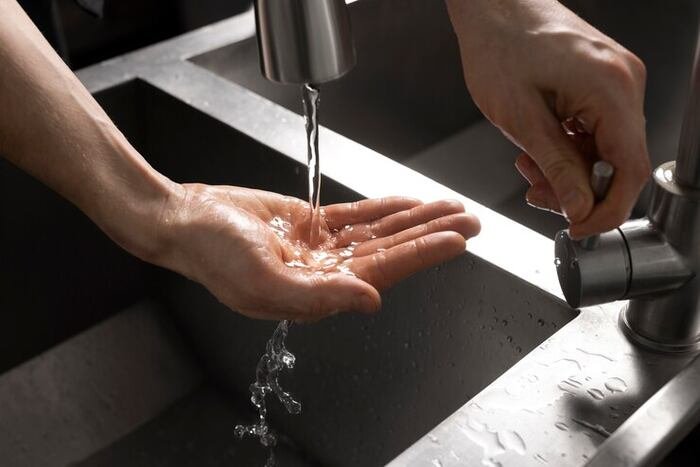 Treatment plants are the heart of the water purification process. Water treatment plants clean and disinfect water to make it safe for drinking. They remove contaminants like bacteria, algae, viruses, fungi, and minerals like iron and manganese.
Here's how water is commonly treated:
Coagulation, sedimentation, and filtration.

Water from our natural sources comes with a variety of impurities, both visible and microscopic. The first step, coagulation, is adding chemicals into the water to bind particles, creating "floc," larger particles that are easier to filter out. Filtration systems are then used to push this water through layers of sand, gravel, and sometimes activated charcoal. These layers act as sieves, trapping larger contaminants such as dirt, debris, and even some microorganisms. The result is clearer water, but more treatments are required to make it potable.
Disinfection.

Once the water is filtered, it still contains microorganisms that can cause diseases. To ensure these harmful bacteria and viruses are neutralized, disinfection processes are employed. The most common method is the addition of chlorine or chloramines. These chemicals are effective at killing a vast majority of harmful microorganisms.
Chemical Treatments.

Beyond disinfection, water is often subjected to other chemical treatments to enhance its quality and safety. Fluoride, for instance, is added in many regions to promote dental health. Additionally, compounds like phosphates might be added to prevent the corrosion of pipes, which can introduce metals like lead into the water.
Advanced Technologies:

For areas or situations that require additional purification, advanced treatment methods are used. Reverse osmosis, for example, forces water through a special membrane that captures and removes a wide range of contaminants, from salts to certain chemicals. Another method, UV treatment, exposes water to ultraviolet light. This light effectively kills bacteria and viruses, providing an added layer of safety without introducing additional chemicals.
Flushing and maintenance of distribution systems.

The treated tap water travels through a vast network of pipes to reach our homes. Over time, sediments or potential contaminants can build up in these systems. To combat this, municipalities often flush their systems, clearing out any buildup. This, along with regular maintenance and inspections, ensures that the water remains clean and safe by the time it reaches our taps.
What Are the Regulations and Guidelines Concerning Tap Water?
Strict regulations and guidelines have been established in many countries to ensure the safety and quality of tap water. The United States Environmental Protection Agency (EPA)oversees most environmental concerns, including water quality. Below are summaries of EPA's tap water regulations:
The Safe Drinking Water Act (SDWA)
The enactment empowers the EPA to establish national health-based standards for drinking water, safeguarding against naturally existing and human-induced impurities in the water. Within the scope of the SDWA, the EPA has established upper allowable limits and treatment requirements for more than 90 specific pollutants, guaranteeing that public water remains suitable for consumption.
National Primary Drinking Water Regulations
These comprise a set of standards and treatment methodologies that all public water systems must follow. Designed to ensure the health of the general public, the NPDWR dictates specific limits on contaminant levels within drinking water. By setting these thresholds, the regulations aim to minimize health risks that can arise from contaminated water.
National Secondary Drinking Water Regulations
These guidelines are designed to assist public water systems in overseeing their drinking water quality concerning non-health-related concerns like taste, color, and odor. It's important to note that water systems are not obligated to adhere to these water quality standards for the 15 specified contaminants. While these contaminants may not pose a threat to public health, exceeding the recommended levels can lead to cloudy or discolored water, or water that tastes or smells unpleasant.
How Do I Know if Tap Water Is Safe to Drink?
Here's a guide to help you see if the tap water in your home is safe to drink:
Watch Out for Red Flags: Discoloration, Odors, Etc
Sometimes, your senses can provide the first hints that something might be off with your water. For example, cloudy water can be an indication of microbial growth. Abnormal coloration in water can indicate the presence of organic materials, metals, or other contaminants. An unusual odor in water can arise from the presence of contaminants like algae, bacteria, or specific chemicals.
Read Your Water Company's Annual Consumer Confidence Report
Each year, water suppliers provide a report to their consumers detailing the quality of the water they deliver. This report, often called the consumer confidence report, provides information about where your water comes from, what it contains, and how it compares to standards set by regulatory agencies. Regularly reviewing your local water company's report will keep you informed about the quality and safety of your tap water.
Get Home Water Testing Kits
For those wanting an additional layer of assurance, home water testing kits are available. These kits, which may cost $20–1$50, allow you to test your tap water for various contaminants. To use, simply follow the provided instructions, which usually involve collecting a water sample and adding specific reagents. After a designated waiting period, you'll be able to interpret the results using the kit's guide, which'll give you insights into the presence of any harmful substances.
Consult with Local Water Departments or Agencies
Don't hesitate to reach out to your local water department or agency if you have concerns about your tap water. They can provide additional information, offer guidance, and sometimes even conduct specialized tests. You can also use EPA's Drinking Water Watch Program to check for any water quality violations, health hazards, and more in your area.
Conclusion
The safety of our tap water directly impacts our health and daily lives. By keeping ourselves informed, regularly checking the water's quality, and actively participating in our communities, we can ensure not just the purity of our water but also the health of our families and neighbors.