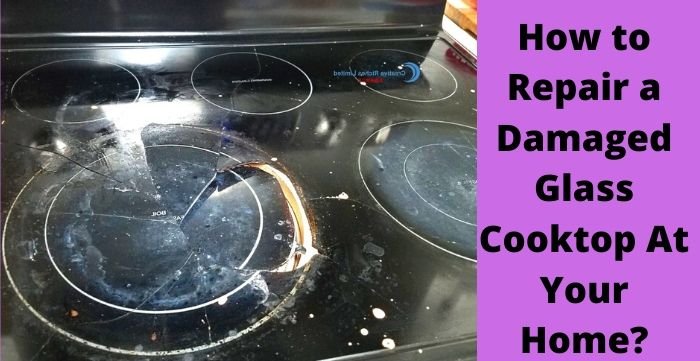 Introduction
The Best Electric Cooktop has plenty of amazing features that make cooking fun and enjoyable. It is also super cute and makes the kitchen look even more attractive. However, just like other kitchen appliances, glass cooktop can also get damaged. Some damage can be repaired, while severe damages may require you to replace the glass cooktop with a brand new one. In this post, we are going to give tips on how to repair a damaged glass cooktop.
What damages a glass cooktop?
Some of the thing that damages the glass cooktop include:
Wiping the glass cooktop with scrubby sponges
Wiping the glass cooktop with steel wool
Using a glass cleaner such as Windex to clean the cooktop
Applying a lot of pressure on the cooktop while cleaning it
Temperature regulator fails to work, making the glass cooktop to overheat and eventually crack.
How to repair a damaged glass cooktop
The glass cooktop is susceptible to scratching. There are two types of scratches. They include deep and light scratches. Deep scratches are difficult to repair, but light scratches are fixable. Although there are many techniques used to remove scratches from the glass cooktop, the most effective method is using a baking soda.
Removing the scratches using a baking soda is simple. All that you need to have is a baking soda, soft cloth, and water. Start by making a loose paste for water and baking soda. Make sure the paste that you have just created is wet. A dry paste will only make things worse. Apply the wet paste directly on the glass cooktop then rub it gently for about two minutes. Wipe the paste, clean the cookware with clean water then wipe it with a dry cloth.
Glass cooktops are also vulnerable to Cracks and chips. A chipped or cracks cooktop is dangerous because it exposes you to electrical shock. Repairing cracks and chips is not possible. The only way out is by replacing the glass with a brand new one. Replacing the damaged cooktop with a brand new one is it is a simple process that you can do on your own. You only need to follow manufactures instructions when replacing it.
Problem with heating the glass cooktop
If you notice that your glass cookware is not heating properly, then it means that something somewhere is not right. A faulty switch mainly causes this problem. To fix the problem, you first need to disconnect the cooktop from power, then check the switches to see if they are in the right shape. Use an ohmmeter to know whether electricity is flowing correctly in the switch. Also, check if there are loose wire connections. If the switch is damaged, then you need to replace it with a brand new switch.
How to prevent damaging the glass cooktop
There are many things that you can do to prevent damaging your cooktop. They include:
– Avoid using a pot or pan that is coated with color bottoms. Paint from the pan can fuse to the glass cooktop, thus stain it. Instead, use a pan made of stainless steel, cast iron, or aluminum to avoid staining or scratching the cooktop.
– Use pant with flat and smoothed bottoms. They are less likely to scratch the cooktop.
– Don't use the cooktop as the chopping board.
– Don't place heavy items on the glass cooktop. Also, avoid leaning on the glass cooktop because you will pile too much pressure on it, thus increasing the chance of cracking.
– Always pick up your cookware when removing or placing it on the Portable Electric Stove as opposed to sliding it
– Clean any spillage as soon as possible to prevent it from staining the glass. Allow the cooktop to cool first before cleaning.
Conclusion
Repairing a damaged glass cooktop is not difficult as many people think. You only need to follow the simple tips given above. However, only mild damages can be repaired. If the damage is extensive, then you will have no choice but replace the entire cooktop with a new one. But prevention is better than cure. Buying a high-quality electric stovetop that equipped with a high-quality cooktop will significantly lower the chances of it getting damaged. So, ensure that you invest in a high-quality electric cooktop if you want it to serve you for a long time.