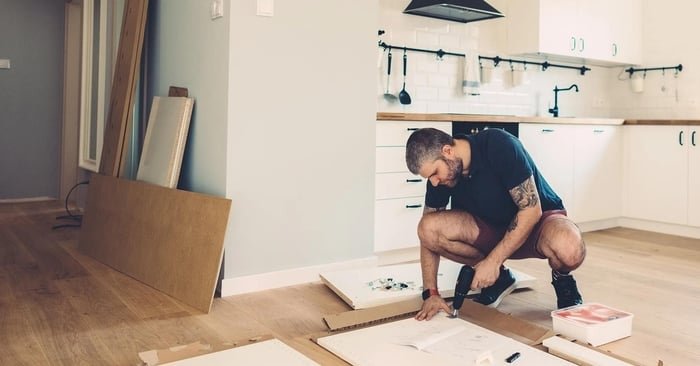 Kitchen renovation became incredibly popular during the recent lockdown as caused by the COVID-19 pandemic. This was predominantly down to people spending an endless amount of time in their kitchen, exposing them to the problems their kitchens have and causing them to be sick of the sight of it. Consequently, homeowners across the globe decided to renovate their kitchens, and some are only just getting round to doing so. A kitchen renovation is a huge thing, and something that will certainly disrupt your life. As a result, it shouldn't be entered into lightly. Read on to break down how to renovate your kitchen.
Form a Plan
As previously mentioned, renovating your kitchen is likely to turn your life upside down and shouldn't be jumped into half-heartedly. Of course, the idea of getting a brand-new kitchen is exciting, making it tempting to jump in head-first; however, you should never begin without a solid plan in place. You need to make sure you've got a budget in mind; otherwise, you could easily end up with a million-dollar remodel. In fact, merging your vision with your budget might just be one of the difficult aspects to come to terms with.
Demolish the Kitchen
Once you've got your plan in place, it's time to demolish your existing kitchen. Whether the demolition is in Kent or California, the premise is relatively simple; your kitchen needs to be stripped back to almost nothing. This provides you with a completely blank canvas to build your dream kitchen upon. Although this may seem like the most daunting stage in the process, it's actually the most exciting. Nothing is holding you back at this point so it's the time to visualize what you want from your kitchen and, more importantly, make it happen.
Sort Electricals and Plumbing
Although you won't require any electrics or plumbing this early in the game, it's a good idea to get everything installed whilst the cabinets are out of the way and the innerworkings of the walls are exposed. At this time, you're provided with the perfect opportunity to handle all wiring and pipework, without the risk of cutting into fresh drywall or drilling through new cabinets. When it comes to electricals and plumbing, make sure you contact a professional, as such risky work shouldn't be carried out by a layman. Not only does this pose a risk to your property, but it could also be quite dangerous to your health.
Hang Drywall and Paint/Wallpaper
Once everything that you require has been installed, you can start to prepare your walls. When it comes to drywall, you need to make certain that all measurements are precise, including the walls and ceiling within your measurements. Furthermore, you'll need all the necessary equipment, such as a dust mask, mixing paddle, sanding pole, drywall saw, screw gun, screws, drywall tape, taping knives, and a 48-inch T-square. Once everything has been drywalled and thoroughly cleaned (drywall makes a huge dusty mess), you can move onto the wall finishing such as paint or wallpaper.
Cabinets and Flooring
Upon the walls being finished, it's time to move on to the cabinets and flooring. Now, different installers will suggest different ways of administering this, with some suggesting cabinets first and others suggesting flooring first. There isn't one way to handle this stage of the installation, and its dependent on your kitchen style and contractor alike. With this being said, you should always bear in mind that cabinets can take ages to arrive, so you should allow plenty of time for them to make their way to you.