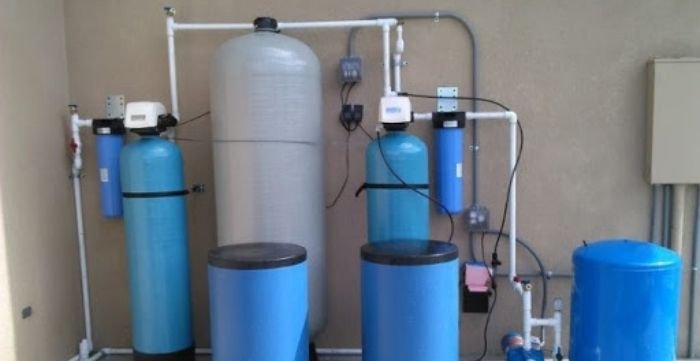 Many households in the United States use well water for drinking. It is a cost-effective method of getting drinking water in the house. However, most of them know how to purify well water for drinking. So, don't assume that they drink well water without purifying it; it must be purified before consumption. Here, we'll talk about the importance of well water purification and the steps you need to follow to purify well water.
Why Should You Purify Well Water for Drinking?
Purifying well water for drinking is important because of the following:
Well Water Might be Unsafe for Drinking
You should never drink well water before purifying it. It carries a lot of danger that you may not be aware of. Depending on the location of the well, you might find that the well has harmful impurities in it. You should remember that you cannot see the impurities in the water because they are too small for the eye. Therefore, the water may appear clear yet it contains harmful impurities that can be of great damage to your health.
Assuming your well water has been tested and found to contain harmful impurities that can damage your health, you will only be left to buy bottled water for drinking. This can be quite expensive that is why it is recommended that you learn how to purify well water for drinking to save money that you would have used to buy bottled water for drinking.
Testing Well Water Before Learning How to Purify it for Drinking
One of the most important processes that you have to undertake is testing your well water. The results that you get will determine the course of action you will take to purify well water for drinking.
Some homeowners do not test their waters simply because their neighbors have tested theirs and they live in the same location, thus, no need for them to test. This is a false belief since many other factors come into play for an individual's well.
Here are some factors that differentiate different wells:
Type of construction: you might be in the same vicinity as your neighbors but you have different construction types, which influence the quality of well water.
Maintenance: it is also worth noting that maintenance plays a major role in determining the quality of the well water inside.
Human activities: finally, human activities also determine the quality of water.
Why is it Important to Test Your Well Water Before Purifying it for Drinking?
Testing your well is important because it will guide you better to know the right process of purification. When the well water is tested, you will know the kind of impurities that are present in the water and use an appropriate method to purify the well water for drinking.
As an additional tip, you will need to involve a company that has experience in testing well water. They should demonstrate their understanding of various impurities found in well water and how they are going to identify them.
Selecting the Right Method of Water Treatment
After you have tested your water, you should now be able to choose a method of water treatment. Here are the four options that you have:
A filtration system
Water softener
A distillation system
Chlorination
Using a Filtration System to Purify Well Water for Drinking
A water filtration system uses a machine that removes contaminants and impurities from your well water. It basically filters these impurities, barring them from getting out of the filter system.
There are different kinds of filtration systems and you will need a drinking water filtration system that works for you. The two top options are:
This is an easy installation if you want to treat your well water in your home. The filters use the reverse osmosis technique to filter water. However, it is important to note that no wastewater is produced using this process. Under sink water filters remove bad taste, sediment, chlorine, and heavy metals from the well water.
Another option is to install a countertop water filter in your home. This is a cheap option that you can use to purify your well water for drinking. It doesn't need a lot of money pumped into maintenance, making it the best filtration system for homeowners who want to know a cheap way of purifying well water for drinking.
You simply buy the countertop water filter and install it in your house. In as much as it looks simple, it goes through a complex process that involves mechanical filtration, water softening, and carbon filtration.
Using a Water Softener to Purify Well Water for Drinking
Using a water softener is a good way of purifying your well water for drinking. It is a technique that most homes used because of its budget conveniences. The benefits of this technique include:
Prolongs the lifespan of your appliances since it reduces chemical buildup
Ensures a stain-free surface in your home
Protects your skin.
Using a Distillation System to Purify Well Water for Drinking
This is a process involving boiling water and the steam condensing into a different chamber. The process works well to eliminate any solid contaminants in the well water. You may have to buy a distiller if you are dealing with well water. If you just go ahead and boil your well water, you may not remove all the impurities in it, thus, the need to invest in a water distiller.
Using Chlorination
You can also use water chlorination as a method of treating your well water. Chlorine destroys cell membranes of microorganisms found in well water.
You have to know how to measure the right amount of chlorine to put in your well water.
Which is the Best Option?
If you don't know how to purify well water for drinking, you should simply buy a water filtration system. It is the best option for homes that use well water for drinking.