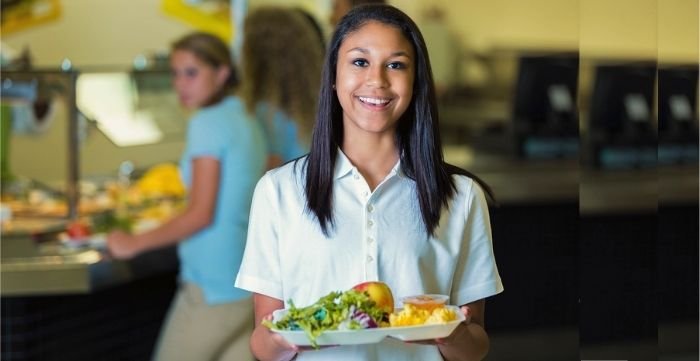 We are what we eat: this is the most popular slogan you can see on any website of nutritionists. But how true is this statement, and how does good food affect people? Can nutrition affect your performance in college, and what processes are activated after a timely lunch and breakfast? So this is how food affects you!
The Impact of Breakfast & Dinner Programs
In 2013, the Minnesota government established a special program to support large families (Hunger-Free Minnesota). State scientists have identified a direct pattern between academic behavior and daily nutrition. Students who ate breakfast and lunch in college had higher grades than those who ignored the new social program. In addition, well-fed and satisfied students did not have any conflicts with peers or professors. The study also showed that proper nutrition helps students better concentrate on their academic assignments. But let's get back to the impact of nutrition on your academic performance.
Better Attendance
Several studies, including the Hunger-Free program, have shown that timely and balanced meals positively affect students. For example, most of them regularly attended college and did not miss classes. The fact is that quick access to food helps people abstract from basic needs and concentrate on academic routine. In addition, the feeling of satiety helps to avoid anxiety and the desire to look for food. In other words, students do not waste time visiting cafes.
Improved Behavior
Proper nutrition involves a balance between vitamins, minerals, and trace elements. Without vital foods, your body will not be able to get energy. As a result, you will be more aggressive or sensitive to academic criticism. Surely quarrels with professors are not included in your plans. So it is so important to eat well in the morning and not forget about vitamin supplements. Your body and brain need fuel, so make sure you eat a balanced diet.
Good Food Means Improved Concentration
Surely you know that food is a source of vitamins and minerals that directly affect your body. A proper diet allows students to count on improved concentration. The fact is that food stimulates the production of endorphins, which help improve short-term memory. In addition, you will be able to focus better on details, even when delegating papers. But how is this possible, and why does food affect concentration?
The fact is that a well-fed student does not waste time and attention on third-party activities and can quickly concentrate on details. In addition, a surge of energy can be directed to solving the most important tasks. You can entrust all third-party activities to writers. Surely you would like to find a team of professionals you can trust. Are you looking for the best nursing writing services reviews? You should spend at least an hour reviewing all the top companies before delegating your papers.
Improved Concentration
Another benefit of good nutrition is improved concentration. Without proper attention to the number of calories and trace elements, your brain will not work at full capacity. Eat good food, and you will see your concentration levels rise. A similar effect is possible due to the normalization of digestive processes. Your brain no longer needs to look for ways to re-energize, so you can fully concentrate on your assignments and find answers to important questions.
Better Academic Performance
This aspect can be called the sum of all the above factors. Good food affects your academic performance, like good fuel affects the reliability of a car. You can achieve your desired goals and high grades by planning the right diet. But you should remember that maximizing your intellectual potential depends on maintaining your diet and your rhythm of life. By observing the important aspects of digestion, you will surely achieve your desired educational goals.
How Long Does a Student Need to Eat Properly to Improve Grades?
Do not forget that food is only "fuel," as your academic performance depends on determination and perseverance. However, even a week-long diet and healthy meals will improve your academic performance. Such a period may be enough to maximize your skills. Pay attention to foods with the maximum amount of vitamins and microelements that improve cognitive abilities and long-term memory. Your grades may be much better than before.
Final Words
As you can see, food is the foundation for your academic achievement and the opportunity to improve your grades. Through proper nutrition, your attention, memory, and concentration will improve. You do not have to look for an excuse for your failures because your body and brain will be ready for any challenge.
But do not forget that good food is a necessity for every person. Do not go back to old habits immediately after achieving good results. Make proper nutrition your life philosophy, and high grades will no longer be an unattainable goal for you. Surely you will be able to stick to the chosen strategy in the foreseeable future.