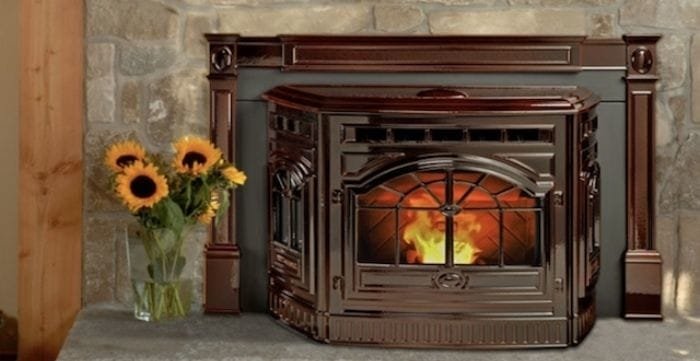 The cost of electricity has risen drastically over the last decade. This has forced many homeowners to look for alternative ways to lower their electricity costs, and switching to pellet stoves seems to be one of those ways. The popularity of pellet stoves has been on the rise because they are energy-efficient, easy to use, and very effective in heating houses during cold winter months. But how much electricity does a pellet stove use? In this article, we will tell you how much electricity need on a pellet stove.
How Much Electricity Use on a Pellet Stove
The amount of electricity that your pellet stove will consume varies depending on various factors. But generally, pellet stoves are very efficient when it comes to power consumption and don't consume a lot of power as is the case with other types of electric stoves or fireplaces. The only time when a pellet stove uses more power is during the ignition time and that usually takes a short period of time.
According to experts, most pellet stoves use about 100W on a normal use but can consume up to 500W when igniting the fire. If used consistently for 8 hours a pellet stove can consume about 1kWh of electricity. In the United States, the cost of 1kWh is about $0.13. This means that when your pellet stove runs for 8 hours non stop, then it will only consume $0.13 worth of electricity. This is by far much lower compared to what other electric heating appliances consume to heat the house.
Factors that determine how much electricity your pellet stove consumes
The Size of the Pellet Stove
One of the factors that determine the amount of electricity that your pellet stove will consume is its size. Generally, pellet stoves that are larger in size consume more electricity than those that are smaller in size because of high heat output.
Another factor that determines the amount of electricity that your pellet stove consumes is its heat output. All pellet stoves have heat output capacity which is measured in BTU. The higher the BTU, the more power the pellet stove will consume and vice versa.
There are many pellet stove models on the market. However, some models are known to be more energy-efficient than others. So, if energy efficiency is an important factor for you, make sure you check the technology that the stove pellet uses then choose one with great efficiency when it comes to power consumption.
Are Pellet Stoves Energy Efficient?
YES, electric fireplace stoves are super-efficient when it comes to energy consumption. That is why many homeowners in the United States are switching to pellet stoves. This stoves are very efficient both in terms of the amount of electricity they consume while in operation and the amount of heat they produce from each pellet. Most pellet stoves have an energy-efficient rating of more than 85% and A+ meaning that they produce heat with minimal wastage and also consume very little electricity. So, if you are looking for a cheaper but more effective alternative to heat your house during cold months, then switching the pellet stove is a great move.
Can a Pellet Stove Work Without Electricity?
No, a pellet stove cannot work without electricity. Pellet stoves need to be ignited to work and that is only possible if there is electricity. This means that the pellet stove cannot work without power. If you don't have electricity, then you can use a battery and an inverter to convert the direct current to an alternating current to ignite the pellet stove.
What Will Happen to My Pellet Stove in Case of a Power Outage?
In case of a power outage, your pellet stove will turn off after a while but the fire inside will continue for a while until it eventually goes off. In the event of a power outage, your stove pellet will continue warming your house for up to 2 hours before it finally goes out. To maximize heat efficiency during this time, it is recommended that you close the pellet stove door so that heat remains inside the stove.
Are Pellet Stoves Cheaper than Electrical Heaters?
Yes, pellet stoves are cheaper than electric heaters in terms of electricity consumption. In fact, they are cheaper and more efficient than electric heaters. If you switch to a pellet stove, you can cut your heating cost by over 50%.
Final Thought
If you are thinking of installing a pellet stove and want to know how much electricity it will consume, we hope that this guide has been informative. The pellet stove that you purchase will also determine how much electricity it will consume. So, if you want to lower your energy cost, then you need to buy the best pellet stove with a superb energy-saving rating. Also, ensure that the pellet stove is of the right size so that it warms your house efficiently.