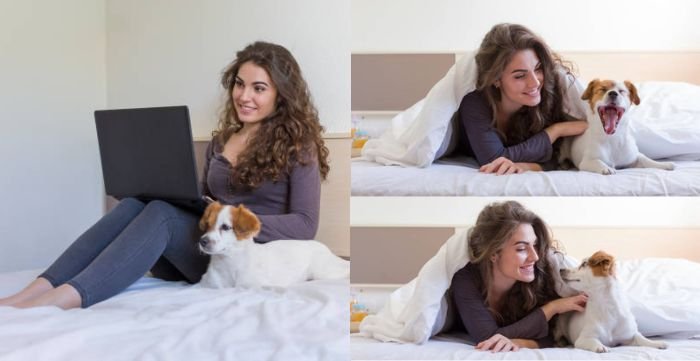 Have you ever wished you could bring your furry friend along on your gourmet adventures? Or perhaps you're a home cook who loves to prepare your own meals even when traveling? If so, you're in luck! A new trend is emerging in the hospitality industry: pet-friendly hotels that welcome home cooks. These unique establishments offer the perfect blend of comfort, convenience, and culinary freedom for travelers who want to enjoy their passions without leaving their pets behind.
The Rise of Pet-Friendly Hotels
The Changing Landscape of Hospitality
The hospitality industry has seen a significant shift in recent years. Hotels are no longer just places to sleep and eat; they're becoming more like home-away-from-home. This change is largely driven by the increasing number of travelers who want to bring their pets along on their journeys. As a result, pet-friendly hotels have become a booming sector in the hospitality industry.
Why Pet-Friendly Hotels are Gaining Popularity
The rise of pet-friendly hotels can be attributed to several factors. First, the bond between humans and their pets has never been stronger. Many people consider their pets as part of the family and want to include them in their travel plans. Second, the stress of leaving pets behind or finding a pet sitter can put a damper on travel enjoyment. Pet-friendly hotels solve this problem by providing accommodations that cater to the needs of both humans and their furry friends. So finding the right hotels with pet policies can be quite tricky.
The Gourmet Aspect: Hotels Embracing Home Cooks
The Appeal of Home Cooking in Hotels
While dining out is a popular part of the travel experience, there's a growing number of travelers who prefer the comfort and familiarity of home-cooked meals. These are the home cooks, individuals who find joy in preparing their own meals, even when on vacation. For these travelers, the ability to cook their own meals is a significant part of their travel experience.
How Hotels are Accommodating Home Cooks
To cater to this unique group of travelers, some hotels are going the extra mile by providing fully-equipped kitchens in their rooms or communal cooking spaces where guests can prepare their own meals. These facilities often come with high-quality appliances, cookware, and even a selection of spices and ingredients for guests to use.
Top Pet-Friendly Hotels for Home Cooks
The Pines: A Culinary Haven for You and Your Pet
The Pines is a pioneer in the pet-friendly, home cook-friendly hotel scene. Nestled in the heart of Colorado, this hotel offers spacious rooms equipped with state-of-the-art kitchens, allowing guests to whip up their favorite meals with ease. The hotel also offers a pet-friendly menu, so your furry friend can enjoy a gourmet experience too!
The Green Leaf: Combining Comfort and Cuisine
Located in sunny California, The Green Leaf offers comfort and cuisine hand in hand. The hotel offers a unique 'Cook and Stay' package, where guests can enjoy a fully-equipped kitchen and a pet-friendly environment. The hotel also organizes cooking classes for guests, adding an educational twist to your stay.
The Ocean Breeze: Where Gourmet Meets Pet-Friendly
The Ocean Breeze, situated along the beautiful coast of Maine, takes the concept of pet-friendly, home cook-friendly hotels to a new level. Apart from providing excellent cooking facilities, the hotel also has a 'Pet Gourmet' program where guests can learn to cook meals for their pets under the guidance of a professional pet nutritionist.
The Benefits of Choosing These Hotels
The Joy of Cooking While Traveling
Choosing a hotel that caters to home cooks allows you to enjoy the best of both worlds: the excitement of travel and the comfort of home-cooked meals. You can explore local markets, discover new ingredients, and experiment with local flavors in your own private kitchen.
The Comfort of Having Your Pet by Your Side
Traveling with your pet can make your vacation more enjoyable and less stressful. By choosing a pet-friendly hotel, you can ensure that your furry friend is well taken care of and enjoys the trip as much as you do.
Conclusion
Gourmet getaways that cater to pet owners and home cooks are more than just a trend; they're a reflection of the evolving needs and preferences of modern travelers. By offering pet-friendly accommodations and cooking facilities, these hotels provide a unique, personalized experience that allows guests to enjoy their passions without compromise. So why not pack your pet's favorite toy and your chef's knife, and embark on a culinary adventure that you both will enjoy?