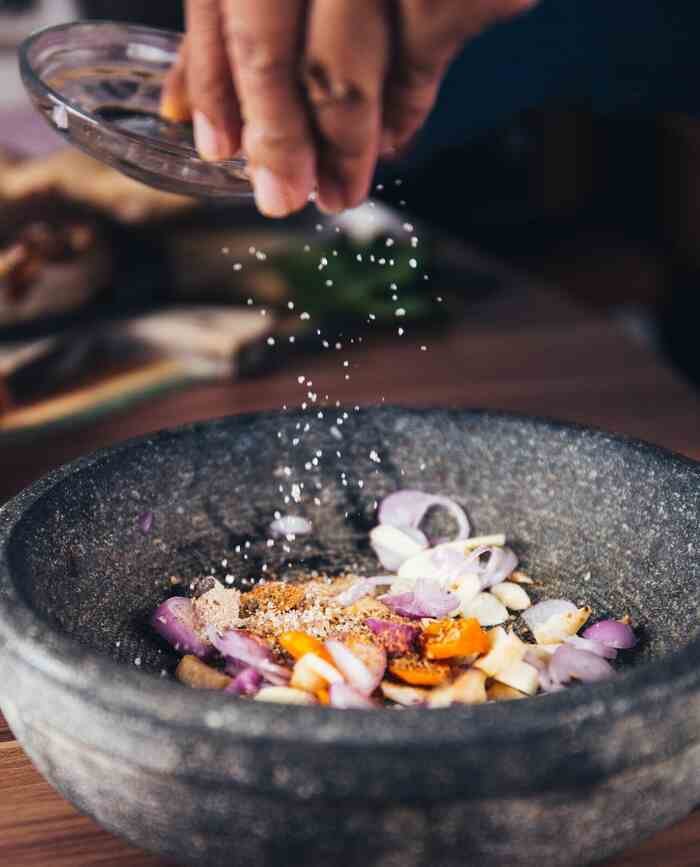 Chicken holds a special place in our hearts (and stomachs). It's incredibly versatile, succulent, and can adapt to various cuisines – it truly is a culinary superstar.
If you consider yourself a dedicated chicken lover, be ready to embark on a culinary journey as we explore some mouthwatering chicken recipes that are guaranteed to tantalize your taste buds and make you drool. Whether you're in the mood for a hearty family dinner, a grand feast, or an international flavor adventure, these recipes will definitely satisfy your cravings and inspire your inner chef.
1. Classic Fried Chicken
We're head-over-heels in love with fried chicken. A crispy golden exterior and tender, flavorful meat inside will certainly transport you into a world of flavors. Fret not because you don't need rocket science to make it: simply toss chicken pieces in a seasoned flour mixture and deep-fry until they're nice and crunchy.
You can serve it with a range of dipping sauces and some crispy golden fries for a treat perfect for picnics, parties, or just satisfying your fried food cravings – and remember, fun has to be guilt-free!
2. Mexican Chicken Tinga
Are you looking for a kick in your meals? Then try some mouthwatering Mexican Chicken Tinga and relive the Mexican magic. Shredded chicken simmered in a smoky chipotle-tomato sauce results in an amazing blend of spicy and super-rich flavors. Eat it as you like it – you can always serve it in tacos or as a powerful topping for rice bowls.
If you're a hardcore fan of Mexican flavors, you'll love our Enchilada Chicken Casserole recipe. It is packed with layers of tortillas, tender chicken, cheese, and a zesty enchilada sauce. This dish brings together great comfort and spice in every bite.
3. Lemon Herb Grilled Chicken
After a heavy dose of spice, try opting for a lighter option bursting with flavors – such as a classic lemon herb grilled chicken. Look to marinate chicken breasts in a generous mixture of lemon juice, fresh herbs, and olive oil before grilling to perfection. There's actually some common-sense science behind this: the zesty lemon infuses the chicken with a refreshing tang while the herbs provide a delightful aromatic punch. You can always serve it alongside a vibrant salad for a healthy and satisfying meal.
4. Creamy Chicken Alfredo
Indulge in comfort food heaven with creamy chicken Alfredo. This Italian-inspired dish is an absolute classic: it combines tender chicken strips with a velvety, luscious Alfredo sauce made from rich butter, cream, and parmesan cheese. Toss it with fettuccine pasta and garnish with chopped parsley for a fulfilling meal that's perfect for cozy nights.
5. Easy Butter Chicken
Travel to the alleys of old Delhi and explore the charm of India with some authentic butter chicken. It's a fan-favorite dish that has taken the world by storm, and it's obvious we're not missing out on this. Gladly, the recipe is fairly simple: succulent pieces of chicken simmer in a rich tomato and butter-based sauce, while fragrant spices like garam masala and fenugreek add a bit of some characteristic Indian kick.
It works really well with rice, but to eat it like the pros, serve it with some piping-hot naan bread.
6. Honey Mustard Glazed Chicken
Sweet and savory cravings can be hard to kill, but the honey mustard glazed chicken will definitely fulfill your cravings. The wonderful symphony of honey and Dijon mustard is absolutely divine – it creates a sticky and irresistible glaze that coats the chicken pieces as they bake to perfection. No wonder why it is a blockbuster dish in every other neighborhood – including ours.
7. Chicken Stir-Fry with Vegetables
If you're Looking for an old-school and hassle-free dish, then a classic chicken stir-fry with vegetables will surely fit the bill. Don't worry because the recipe is extremely simple: sauté bite-sized chicken pieces with a colorful range of fresh veggies in a savory stir-fry sauce, and you'll be good to go. Combine the goodness of fresh veggies with the deliciousness of the chicken and prepare a dish that's bursting with vibrant flavors and textures – all onto the table in a matter of minutes.
8. Juicy BBQ Chicken Sliders
Are you up for some finger-licking goodness? Then brace yourself for a box-office treat that will tickle your taste buds. BBQ Chicken sliders are perfect for weekend gatherings and require minimal effort. Simply shred cooked chicken, toss it in some barbecue sauce, and pile it onto mini slider buns. Top it off with crispy coleslaw and pickles for added crunch and tang. These sliders will surely leave your guests coming back for more.
9. Spicy Buffalo Wings
Monday blues can get on your nerves, so start your week with a bang! Buffalo wings are a must-try – especially if you love a little heat. These fiery chicken wings are coated in a spicy buffalo sauce to give some extra heat and flavor.
It may not be for the faint-hearted, so serve it with some celery sticks and blue cheese dressing to control the heat and enhance the flavors.
Conclusion
From the comforting embrace of Classic Fried Chicken to the ooey-gooey goodness of Butter Chicken, each recipe banks on the incredible versatility of chicken. Whether you're a fan of traditional flavors or crave the taste of foreign cuisines, there's a recipe on this list that's ready to capture your heart – and your taste buds.
So, whether you're looking to plan a cozy family dinner, a festive gathering with friends, or simply trying to do something different, these recipes offer a range of options for everyone. So, yes, now you're ready to make memorable meals that will leave a lasting impression!