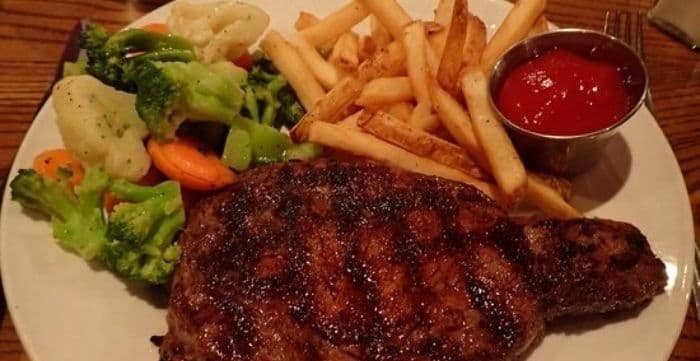 Sydney is undoubtedly one of the most expensive cities in the world, and it is truly surprising to know that it also is home to the cheapest foods there is. When it comes to your rent, transportation and grocery costs, the Harbour City is not easy to deal with, which is why it is wise to find the best food establishments if you are on a tight budget. Fortunately, Sydney has every kind of food, whether it is Italian, Australian, Mexican, Jewish, or Asian. Even your 10 dollar budget can go a long way. Moreover, whether you are a tourist or a local, a great deal of ramen, dumplings, curries are never a problem. You can easily navigate throughout the streets where shops, restaurants and storefronts offer good food at a very affordable price. On the other hand, if comfort food is your preference, there is no shortage of Manly burgers to choose from. Surely, you can expect a great meal without hurting your budget. In the meantime, read on to learn some of the food establishments to hunt down in Sydney for an ultimate food experience.
1. Peanut Butter Jelly
Located in Manly, Peanut Butter Jelly is known to provide a fresh take on street foods inspired by culture and art. The food is infused with different flavours influenced by Caribbean, North and South America and Asian cultures. If you are looking for a spot to vibe with your family and friends, or a place to meet with your business client, Peanut Butter Jelly is the place to be. Aside from the casual bar and dining areas, it also accommodates formal dining and VIP rooms.
2. Hemingway's
Hemingway has been known to serve great food for over thirty years now. And if you are looking for bacon and egg rolls to ease your budget, then you will have it for just $10. Because breakfast is very popular at Hemingway's, people quite enjoy them until midday.
3. Mr. Chen Beef Noodle
If you love traditional Chinese food and are craving dumplings, head down to Mr. Chen Beef Noodles. Here, dumplings are enjoyed either boiled, pan-fried and steamed and deliciously served with BBQ pork buns. Moreover, this restaurant is also known for its signature beef noodles which can easily get at $10.80.
4. Hot Star
Chicken does not have to be expensive, and this is true at Hot Star where you can simply get a chicken schnitzel served in a hot paper bag. Aside from its perfectly cooked chicken, Hot Star is open until 11 pm.
5. Harvey's Hot Sandwiches
Inspired by the traditional American diner setting, the sandwiches are fresh, crisp and perfect for breakfast served with coffee. With so many years in the business, the store has already gained eleven signature subs.
6. Donut Papi
Sweet treats are found anywhere in Sydney but if you are tight on a budget, visit Donut Papi. This Filipino-inspired doughnut store is what you need if you are craving delicious and sweet dessert at a cheap price. For only $7.50, you can enjoy Asian flavoured doughnuts such as pandan coconut glaze and ube Oreo glaze.
7. Shawarmama
Sydney is also home to middle eastern cuisine with a fresh take on the kebab. Owners, Mat Lindsay and Russel Beard are two of the most popular chefs in Sydney and have combined their skills and experience to produce high-quality kebabs at a very affordable price. You will enjoy the blend of spiciness, chicken or lamb, tahini, hummus, cucumber, pickles and onions in one dish, Shawarma.
8. Flour And Stone Salon
If you are looking for food that is sweet and savoury, you will find it in Flour and Stone Salon. You can already enjoy a sausage roll for $5.50 and a sourdough crumpet for $ 5. Moreover, Flour And Stone Salon serves scrumptious croissants for just $7 to $8. Aside from that, you can treat yourself with iced honey madeleines and tarts.
9. Marrickville Pork Roll
At Marrickville Pork Roll, the Vietnamese style Bahn Mi sandwich is a crowd favourite. It is proudly one of Sydney's most sought-after grab-to-go spots. Full of flavour and taste, the Banh Mi is your next meal at $6 to $8. Although there are so many people lining up,  the service is incredibly fast, which means, you don't have to go hungry.
10. Pastizzi Cafe
Pastizzi Cafe serves twenty flavours of the delectable Maltese pastizzi at a very cheap price. The pastries are full of amazing fillings. The favourite ones are the Mexi Bean and the Spinach & Ricotta covered in thin and crispy dough. You can choose from the blends of flavours, chocolate, cinnamon, lentil, tomato, and even Chilli Con Carne.
11. Bavarian Bier Cafe
German sausage is not only found in expensive restaurants, and if you are planning to have one, head to Bavarian Bier Cafe. It is also the best place to stop for a beer while enjoying the great view of Manly Cove.
12. Frankie's Pizza
Enjoy a slice of Italian sausage pizza for only $6. With your low budget, you will not regret the combination of mushrooms, mozzarella, parmesan and truffle paste.
13. Gourmet's Noodle House
Noodles have become a staple food for both the locals and tourists in Sydney. And if you are looking for a cheap one, Gourmet's Noodle House is your to-go destination.
14. South Dowling Sandwiches
A giant-size sandwich is perfectly what you need if you don't want to spend so much on your lunch. At $9, grab one and enjoy the freshest ingredients.
15. El Camino Cantina
El Camino Cantina is your destination if you are craving chicken wings, tacos and nachos. Moreover, El Camino Cantina also serves slushie margarita to match with your chicken.
To conclude,  Sydney is one of the best places to enjoy food at its lowest price. Whatever food you are looking for, Sydney is overflowing with food establishments that will not hurt your savings.