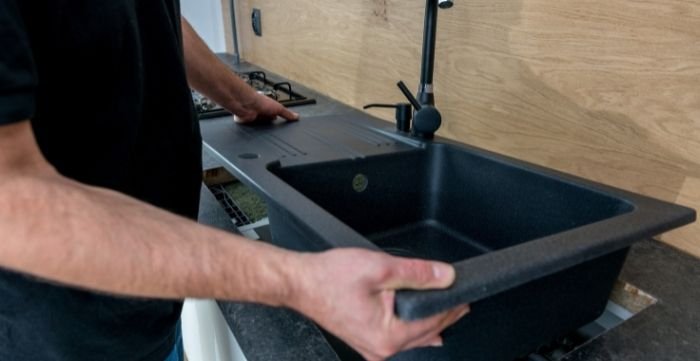 It's said that the kitchen is one, if not the most used space in a home. So, it just makes sense that you'll want to turn it into a place you'll be happy in.
Given all of the heavy cooking and dishwashing that goes on multiple times a day, it's not surprising that your kitchen will start to feel cold, drab, and ugly eventually. After all the extra time you've now spent home this year, you may have realized too that a kitchen upgrade is called for. Go ahead and follow your instinct.
If you take the time to thoroughly search for inspiration, there's a lot of design ideas to be found. Whatever your style preference is, budget, and even the size of your kitchen area, there's an upgrade for each type of homeowner. With a kitchen you'll love, now whipping up meals for your entire family will also feel more like a happy thing to do and less of a chore.
Get ready to change your kitchen's look and vibe with the following upgrades you'll surely love.
1. Install Built-In Kitchen Towel Holders
If you don't have one in your kitchen already, now's definitely the time for you to install a built-in kitchen towel holder. This is one that you can have under your kitchen island, for instance. Albeit a small change, it creates maximum impact in making your kitchen look more organized.
Not only do you have the kitchen towels out of sight on the counter itself, but you can instantly pull one out when you're food prepping on the kitchen island.
2. Mix Different Tones Of One Color
The kitchen doesn't have to be just one color. You can easily upgrade it to have more depth and dimension by having different tones of one color.
Let's say you're looking to have a blue kitchen. If you go for just one shade of blue, it may look out of place from the rest of the living space, especially if what you have is an open concept floor plan. Rather than shocking your guests with a striking shade of blue, you can start with a very light one first – one that's close to white. Then, slowly work your way up a few shades darker to add profundity.
Even with just your paint, you're already able to create a huge difference in making it look more thought about and put together.
3. Hide The Outlets
This third kitchen upgrade may require a major re-work, but it's one worth tackling if you're going to renovate the entire kitchen anyway. Rather than have your outlets exposed in the kitchen, switch their layouts to hide them out of sight. A good way to conceal power outlets is by covering them up or installing them under your hanging kitchen shelves.
Outlets are a must in every kitchen, so you have a place to plug in your appliances. But this doesn't mean it also has to interrupt a beautiful backsplash. The less visual clutter you have, it's said that the more pleasing your kitchen will look.
4. Go For Accent Lights
Never underestimate the power of accent lights, even when it's in your kitchen. Who says accent lights are only for your living room area? If your kitchen has an island, the top of it is one of the best places to hang a set of accent lights, usually in threes. If you're looking for one with maximum impact, a big lighting fixture will do.
Apart from your living room and outdoor entertainment area, your kitchen may also easily be one of the places where you entertain and welcome guests to your home. So, it's just but right to think well about designing your kitchen's lighting well enough.
5. Move Your Sink
One of the worst things a homeowner will ever have to go through is feeling like they're stuck doing dishes multiple times in a day and they're facing a blank wall. Or, you have guests over and you're still doing the dishes.
If your sink is currently facing a blank wall, change things up. It's best to have the sink facing a window where you can look outside to your garden or the kids playing. Or, it's facing the street where you can see people and other passersby walking. Another good idea is to place your kitchen sink facing the rest of your living space. All of these are an attempt to make the chore of dishwashing less mundane and more interactive and refreshing every time you do it.
6. Add Some Greenery
Here's an instant and cheap upgrade to make your home cozier and more welcoming. Bring some greenery in. By now you may already be aware of the plant craze going on with so many homeowners opting to bring more plants inside their homes. Among all the possible places in your house where you can position added green fixtures, don't forget your kitchen.
With a small aspect as having plants in a nice, decorative vase, you can transform your kitchen into a livelier space. It's advised to not just choose any other ordinary shrub. Curate your plant choices carefully such that you're bringing home air-purifying plants. Even if you clean your kitchen very carefully, there are still toxins in the air that'll be released regularly from all the cooking you do. You can counter it around your home with the help of air purifying house plants.
7. Allow In More Natural Light
Natural light is everything in a home nowadays! One reason why your kitchen might feel so cold and damp is that the windows are too small or there are none at all. Break holes in those walls and have windows as big as your space allows you to have. That way, you can have both fresh air and a whole lot of sunlight coming in throughout different times of the day.
Especially if you have a small kitchen, you can make the space feel and look bigger by letting more natural light in. It'll make the space feel a lot airier and more relaxing, too.
Conclusion
Now that you've got the list of kitchen upgrades above to get inspired by, you should now be able to set yourself up to be more excited for a change.
Whether it's in small changes here and there or a major rework, there's always something to do for every budget and preference in mind. This is your kitchen, so be sure you factor in your personal style as well.
With careful planning and through working with a reputable contractor, you can finally come up with a kitchen that's both functional and beautiful.